How to add recipe to the shopping List Generator.
When you find a recipe that you like, scroll down to the recipe section. Just under where you can rate the recipe you will see a shopping cart. Click that. The cart will then look kind of transparent. That tells you it is ready to print the shopping list.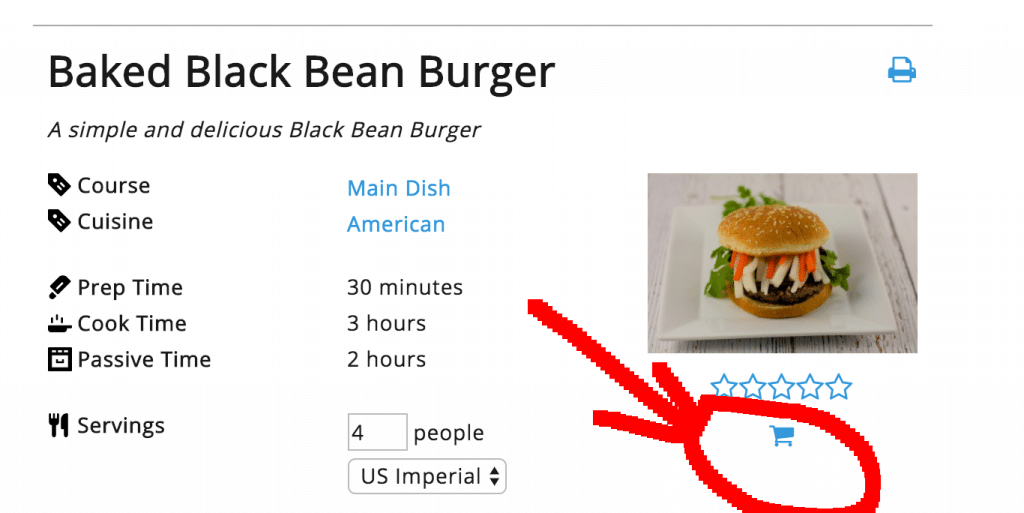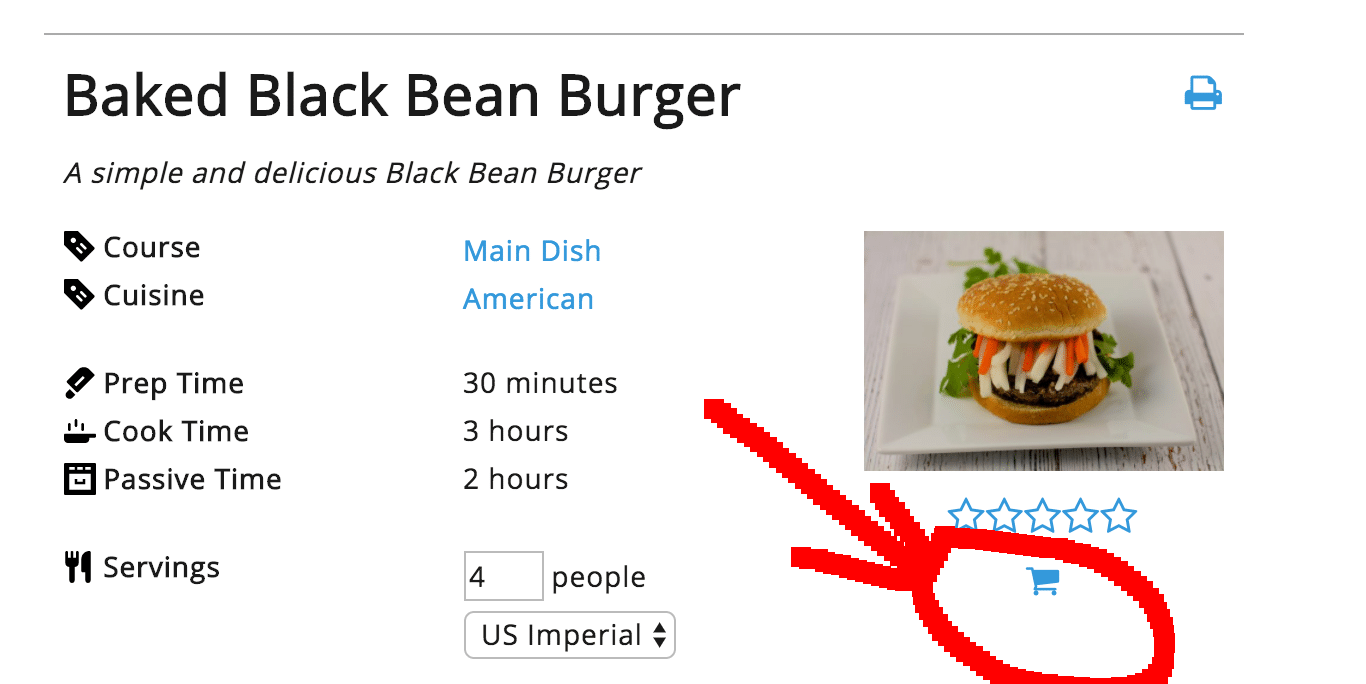 Alternatively go to the shopping list generator page https://jamesstrange.com/shopping-list-generator/ and look for the pull down menu and add recipes.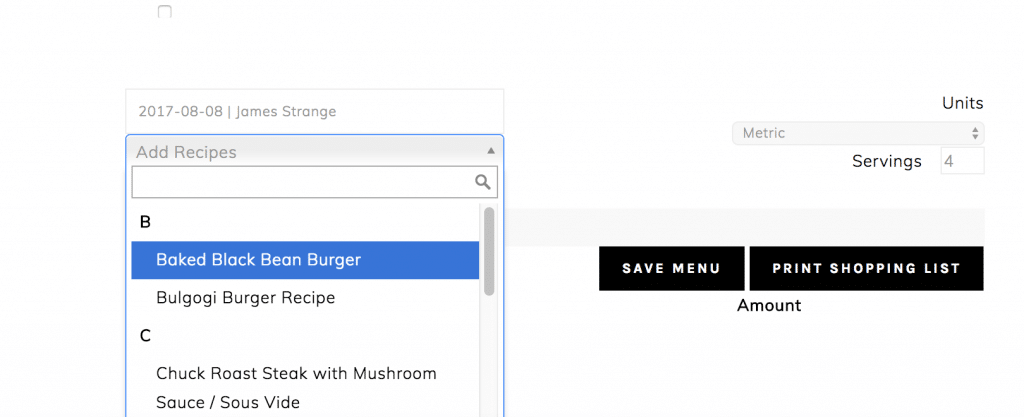 When your ready to print scroll down and you will see your recipes listed, click print shopping list.
To remove a recipe click the trash can.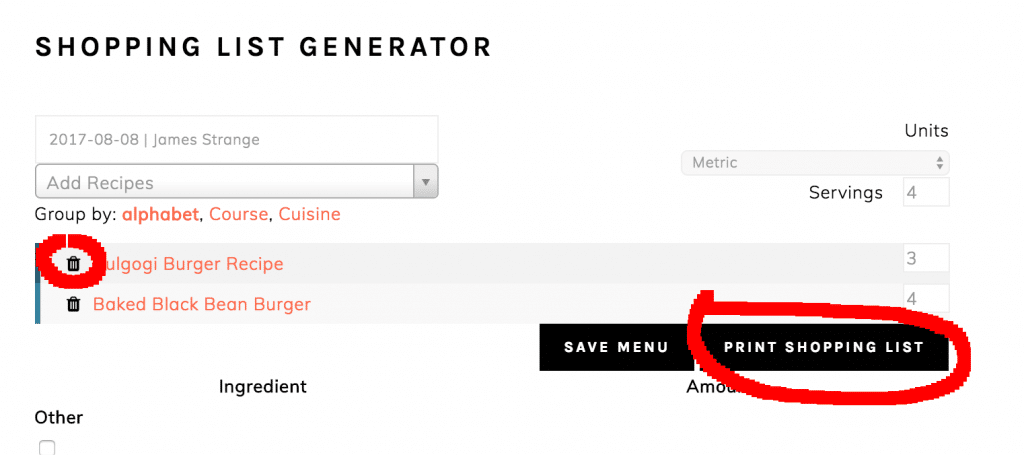 [ultimate-recipe-user-menus]