The short answer is yes. Brussel sprouts are loaded with vitamins, minerals, omegas, and antioxidants to help boost your immune system and heart health. Brussels Sprouts are high in vitamin K, and vitamin C. Just ½ cup of cooked Brussels Sprouts contain 91% of your daily vitamin K, 53% of your recommended daily intake of vitamin C. They are rich in antioxidants. Brussel sprouts are loaded with fiber which helps keep them very low on the glycemic index. Consuming cruciferous vegetables low on the glycemic index prevents spikes in blood sugar.
A one-cup serving of Brussel sprouts 8 grams of carbohydrates and 3.3 grams of fiber. Or 4.7 grams of net carbs. Depending on whether you count total carbs or net carbs with proper portion control it is easy to incorporate Brussel sprouts into a ketogenic diet. They are also a very good vegetable for diabetics.
Growing up Brussel sprouts were not my favorite vegetable. They were usually boiled to mush, covered in margarine, and smelled funny. When I first started following a keto diet I ate a lot of broccoli and cauliflower. Both of which are great low-carb vegetables. But over time for variety, I needed to expand my repertoire of easy side dishes. At first, I would buy steam in the bag sprouts. Steam the sprouts heat up a pan add some olive oil dump in the sprouts, salt, and black pepper, and cook until they had some nice color. Add a little parmesan cheese and I was good to go.
I am going to post some of the best keto Brussel sprout recipes that I have found. Some of the recipes posted may not be fully keto so I will add some tips so that you can adjust them to fit your keto lifestyle.
When possible use fresh Brussel sprouts.
Use healthy fats, like olive oil or avocado oil. Avoid seed oil.
If using bacon use sugar and nitrate-free bacon.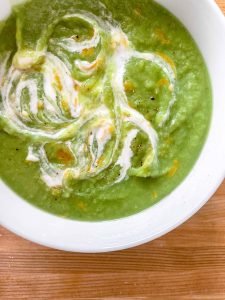 You only need Four Ingredients to make Brussels Sprout Soup. Fresh or Frozen Brussels Sprout work. Only 120 calories/serving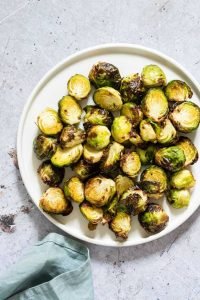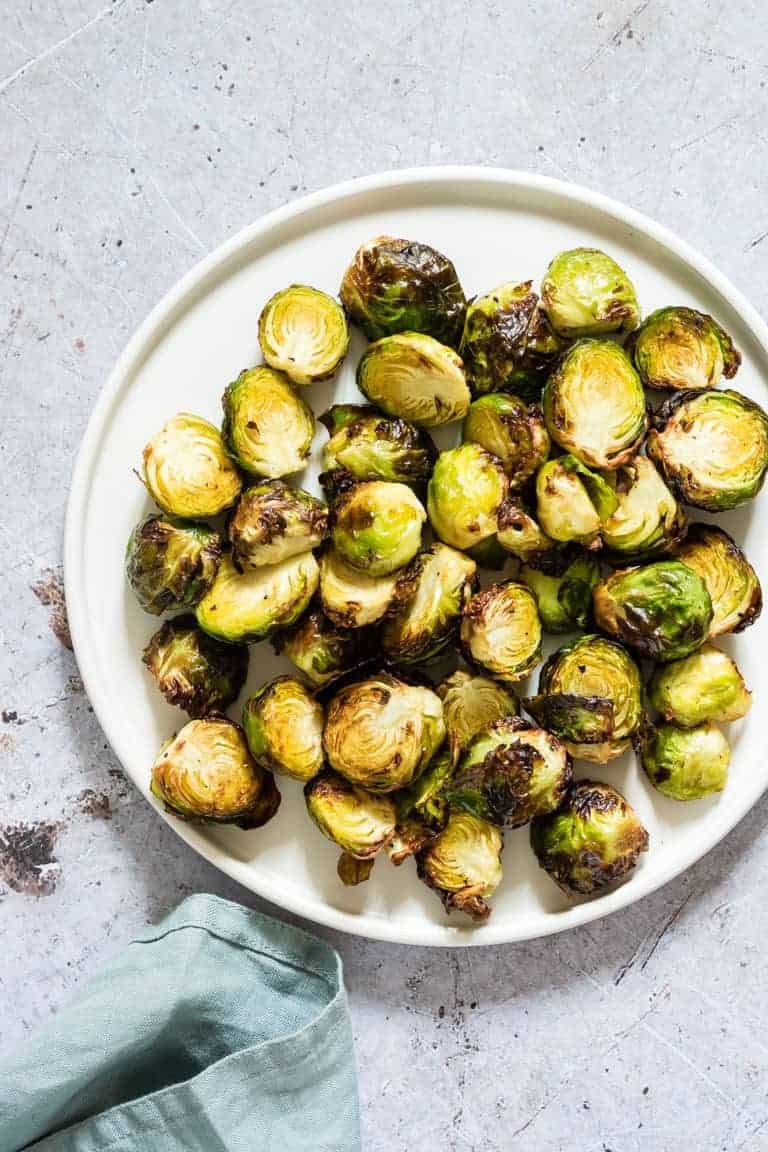 A super easy side dish recipe cooked in the air fryer.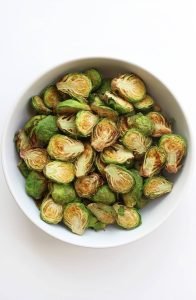 Crispy & tender Brussels sprouts made in the air fryer! Air Fryer Brussels Sprouts are an easy healthy side dish you can make in minutes!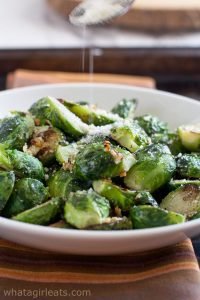 Roasted Garlic Brussels Sprouts With Red Pepper And Parmesan Cheese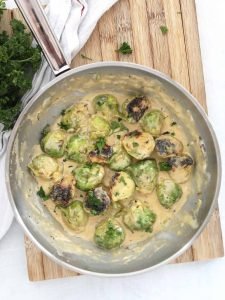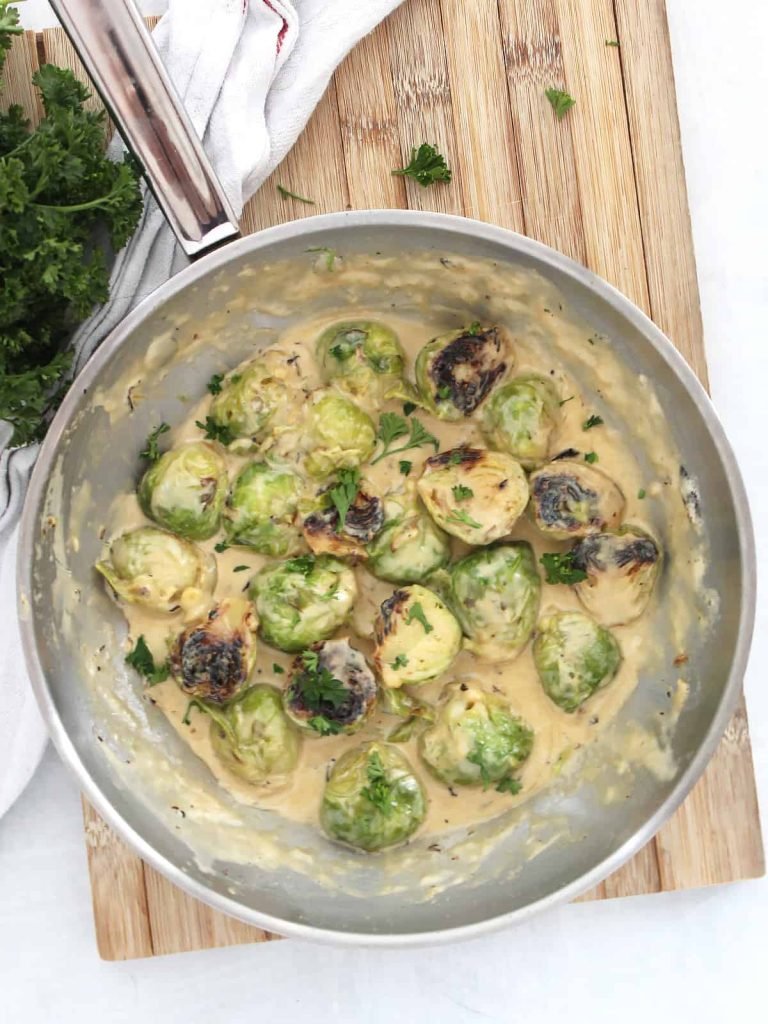 These creamed Brussels sprouts are a quick and easy side dish that comes together in minutes. All made in one skillet, this is a tasty way to enjoy this seasonal vegetable!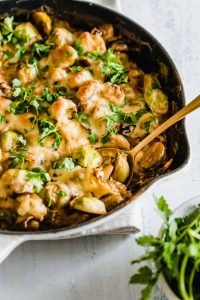 Cheesy Brussels Sprouts with Bacon – Crisp sauteed brussels sprouts & smoky bacon are baked in a creamy garlic sauce topped with cheese.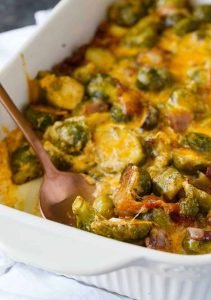 Keto Brussels Sprouts Casserole is cheesy comfort food you can enjoy guilt-free! This delicious recipe is made with Brussels Sprouts, bacon, and cheese.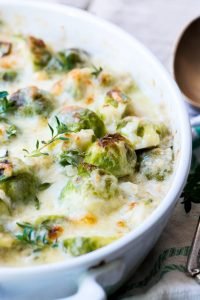 Creamed Brussels Sprouts ~ this luxurious cheesy gratin will convert everyone at the table into Brussels sprout fans! She does use some flour that would need to be left out.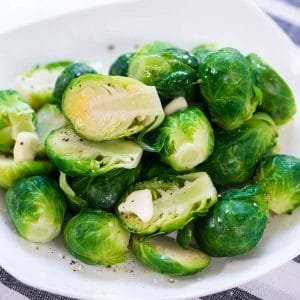 How to store, clean & steam Brussels sprouts – Steamed veggies are a great way to serve a healthy side dish, w/out adding additional calories or heavy sauces.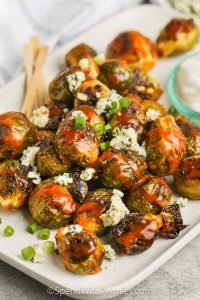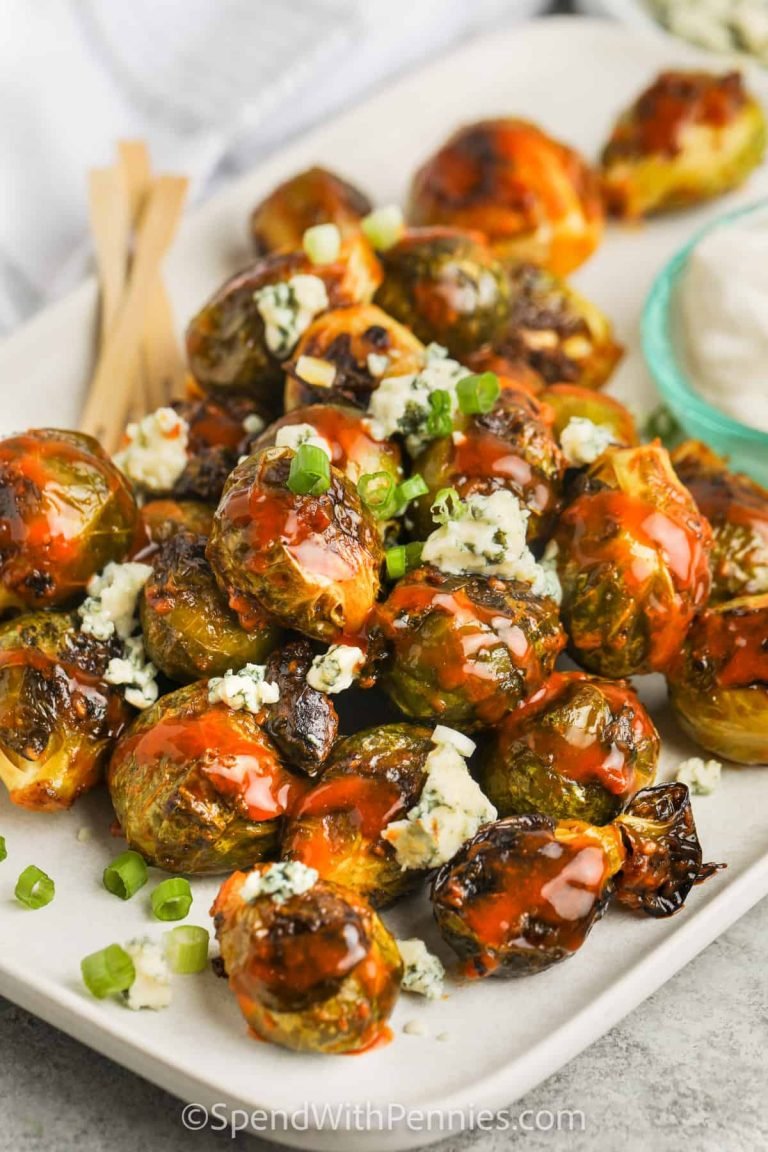 Skip the fried food & roast these spicy baked Buffalo Brussel Sprouts for a crispy appetizer served with blue cheese dip!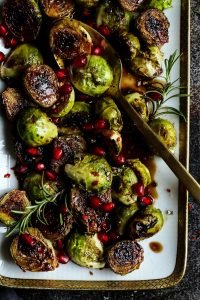 These quick balsamic glazed brussels sprouts are crispy, lightly sweet, and utterly delicious. Perfect vegan side dish for your holiday menu! This recipe does use maple syrup so you would need to substitute a sugar-free syrup.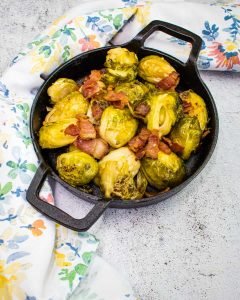 A kiss of smoke transforms this dish, making Smoked Brussels Sprouts with Bacon a crave-worthy recipe that everyone will rave about!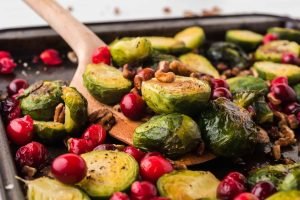 Roasted Brussels Sprouts and Cranberries with Pecans and Balsamic Vinegar is a colorful and flavorful side dish perfect for a holiday dinner or any special occasion.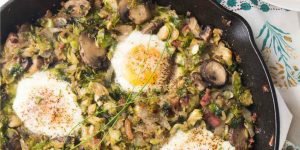 Brussels sprout hash with pancetta, mushrooms, and an egg on top is perfect for breakfast OR dinner. She does serve it with grits, since grits are made from corn they are not keto.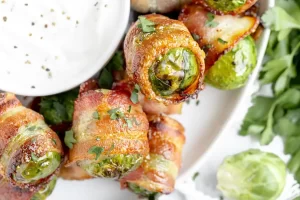 Bacon-wrapped Brussel sprouts, she does use maple syrup so you would need to sub something else.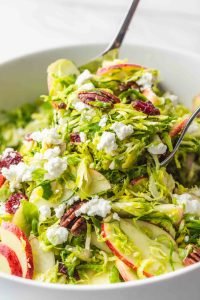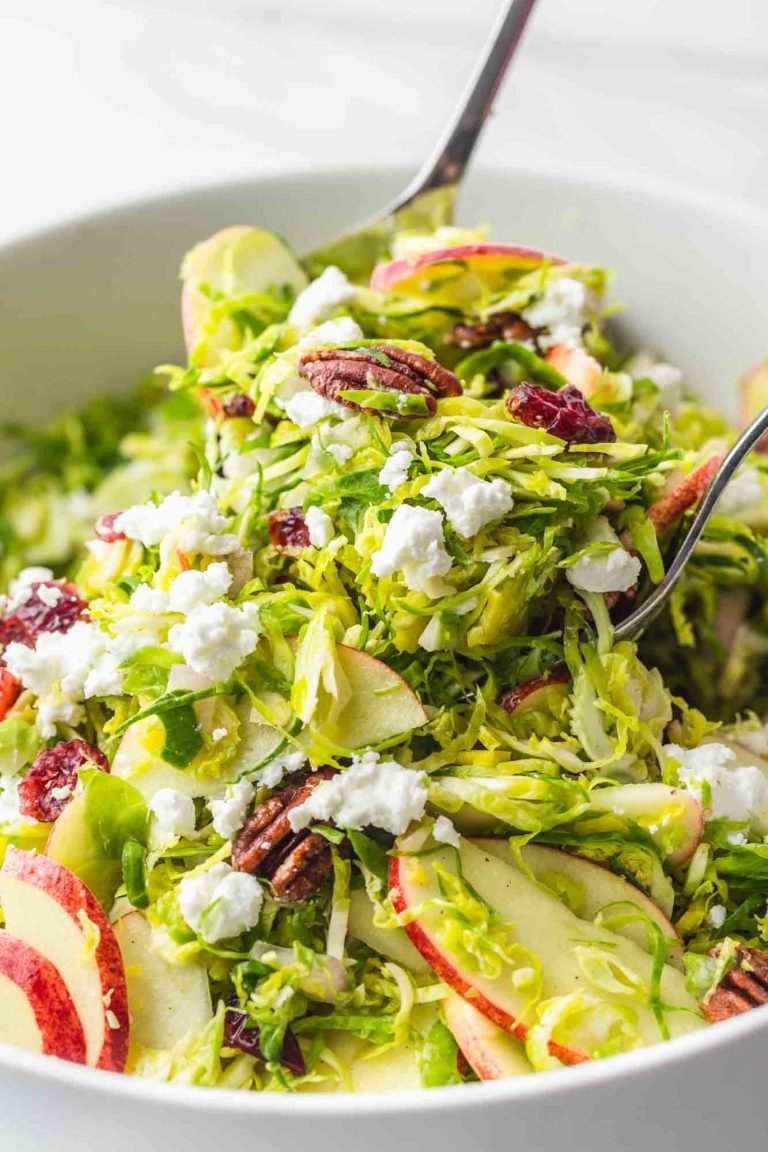 This is an impressive Shaved Brussels Sprout Salad but to keep it keto you would need to leave out the apple.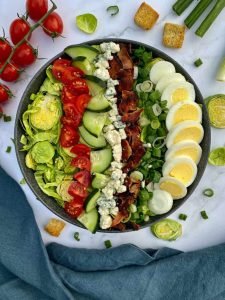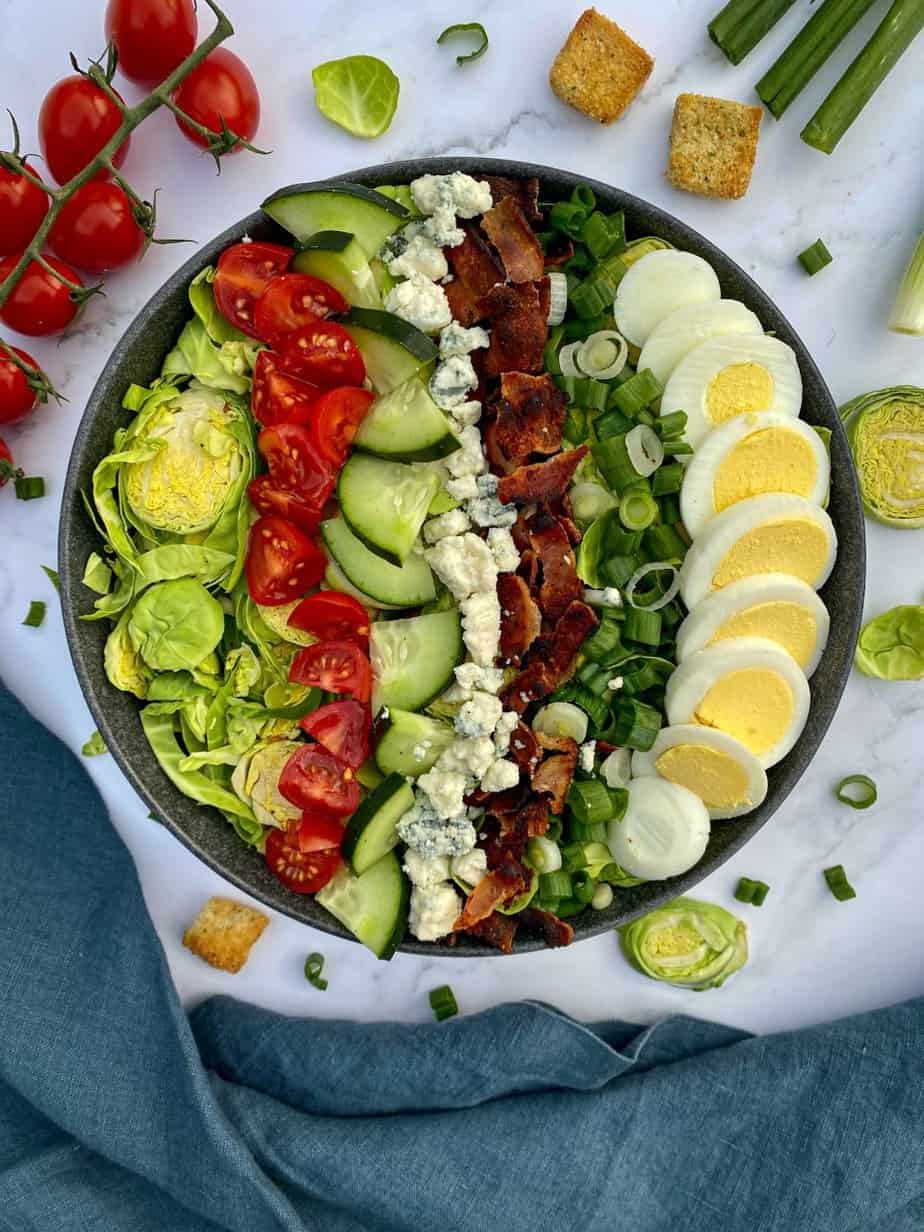 This Shaved Brussels Sprout Cobb Salad is a healthier version of the original! It makes for a nutritious and satisfying meal!
Mediterranean Brussels sprouts are a low-carb, keto-friendly side dish that happens to be very healthy. Perfect Thanksgiving side dish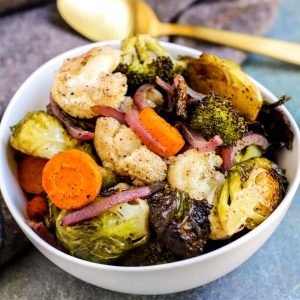 Roasted Brussels Sprouts and Cauliflower seasoned with lemony sumac are colorful and easy to make. Perfect for both weeknights and holidays. Some keto purists will freak out over the carrots. But you can just leave them out.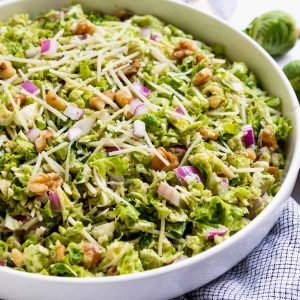 This simple shaved brussel sprout salad comes together in no time! Creamy Dijon mustard, olive oil, and a bit of pepper are all you need to dress this salad.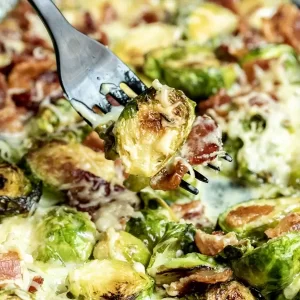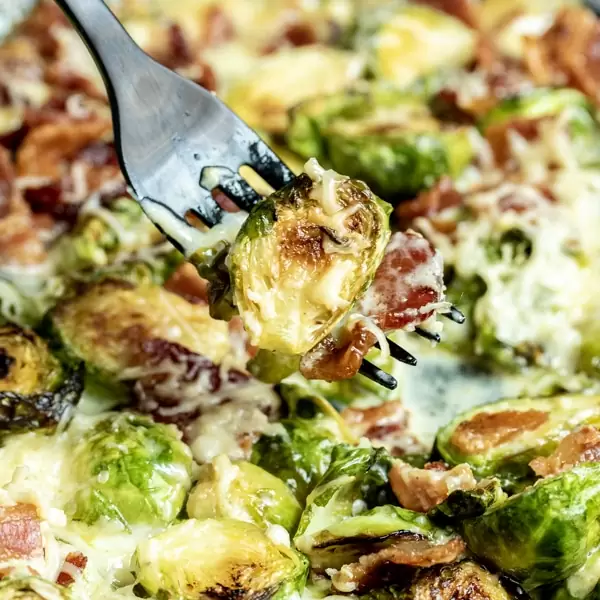 These Cheesy Bacon Brussels Sprouts are an easy side dish for a weeknight dinner. Perfectly cooked Brussels sprouts are simmered in a creamy sauce and topped with bacon and cheese for the ultimate side!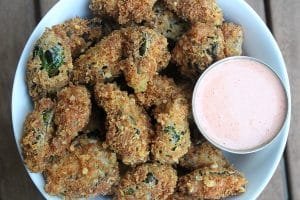 Fried brussels sprouts with sriracha, she does use panko. This would need to be substituted with something else. Like crushed pork rinds.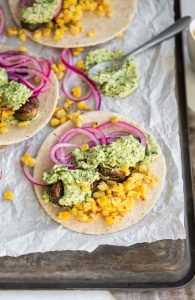 These brussel sprout tacos look good. You would need to leave out the corn and agave and sub-low carb tortillas.