Since I have gout shellfish is off the menu. But I really do miss crab cakes. These make a substitute, not a perfect replacement but something to satisfy the craving. Let's talk about the ingredients.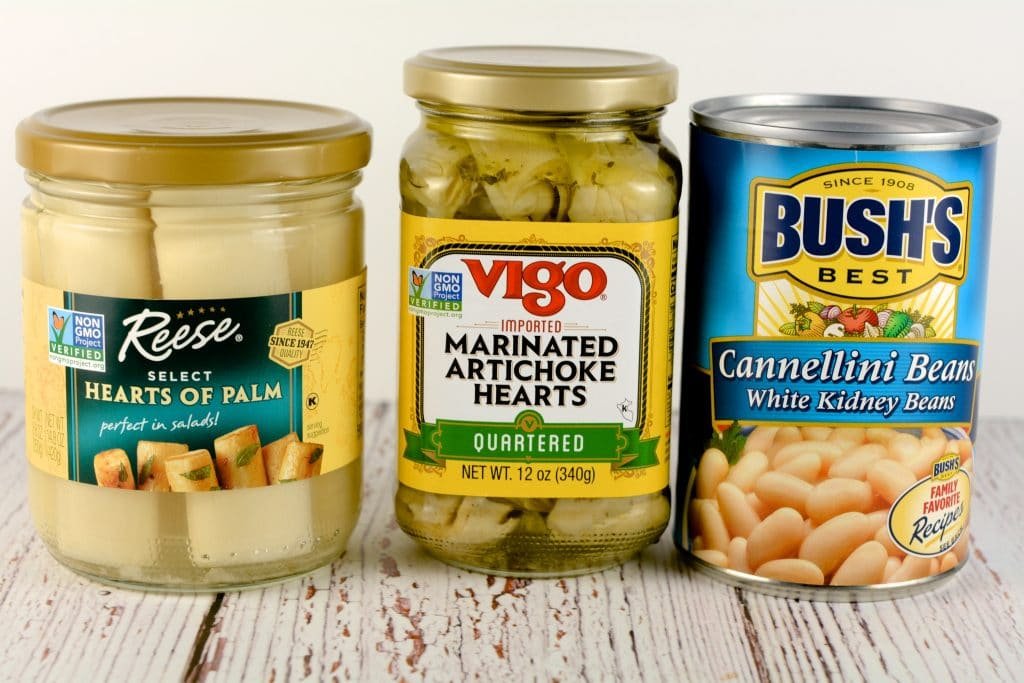 The white beans work as our binder. Not a lot of flavor but they are necessary.
Artichoke hearts bring a nice texture to the dish. Here I used marinated artichokes. I like them in the cakes but my wife not so much. Ok, she hated them in the cakes. Keep that in mind when choosing your veggies. If you like a little sour use the marinated ones if not get the ones in water or use more hearts of palm.
Hearts of palm, to me they are very bland but they are very flaky. So they give the cakes the look of having crab. If you can not find them use more artichoke hearts. I do soak them 10 to 15 minutes prior to using.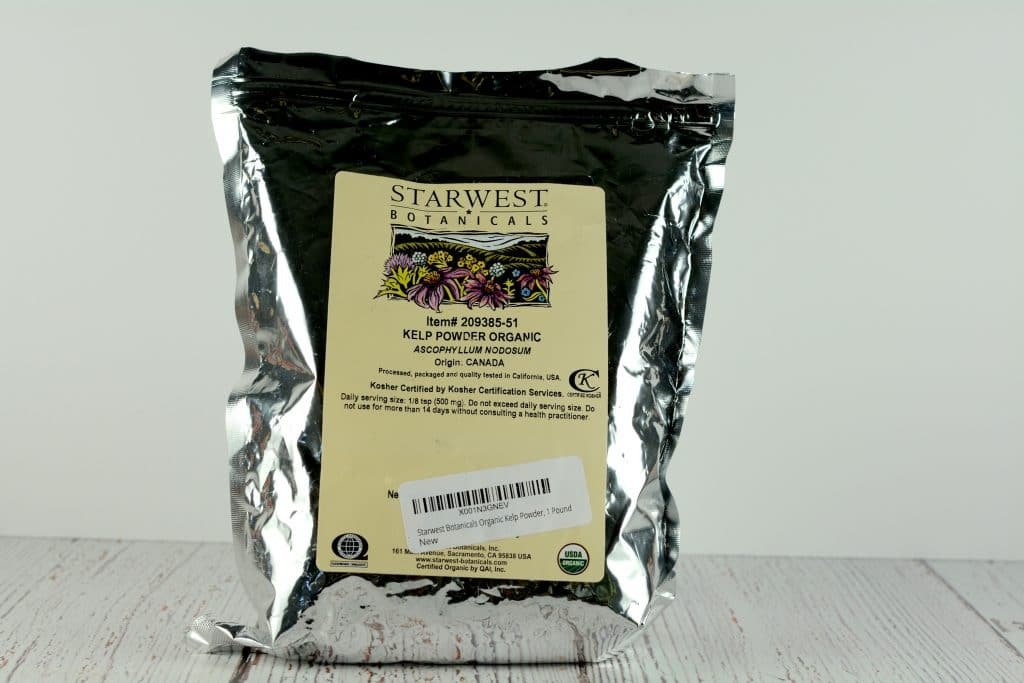 Kelp powder will help to give a little of the sea flavor. Or in simple terms a fishy taste.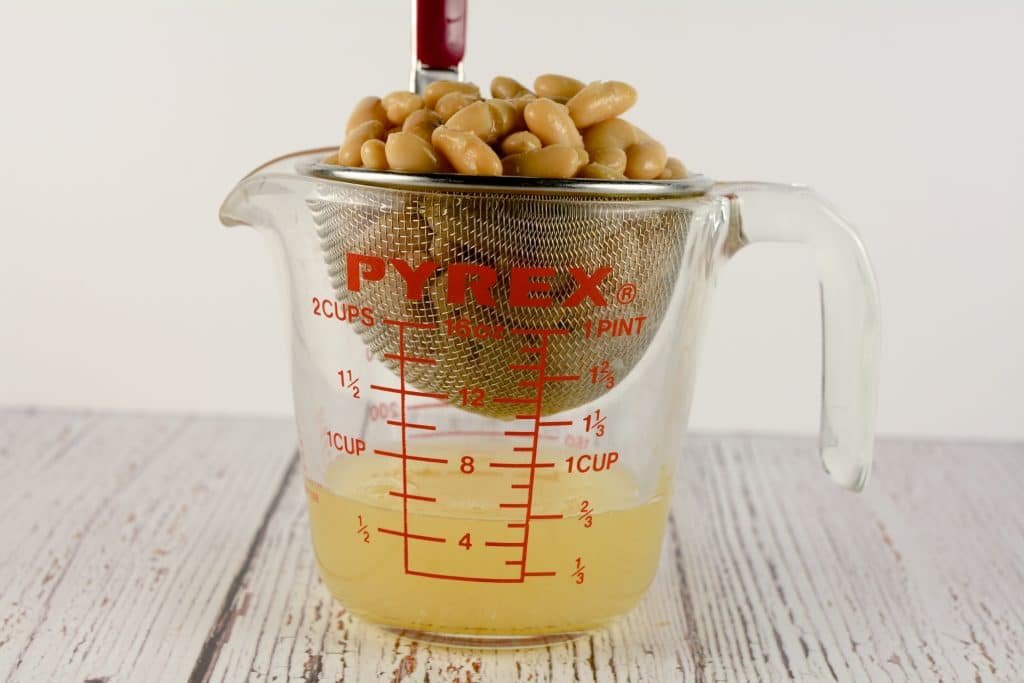 Separate the beans from the liquid. We will use all of the beans and 1/2 Cup of the liquid. The extra liquid can be used to make Vegan Mayo or Vegan Crack Sauce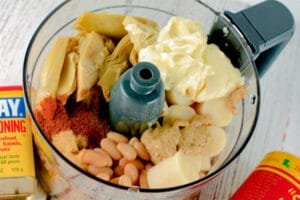 To the food processor, I added 1 15 oz can white beans, 14 oz jar artichoke hearts, 14 oz jar heart of palm (roughly cut), 1/4 cup mayonnaise, 1 Tablespoon horseradish mustard, 1 teaspoon garlic powder, 1 teaspoon Old Bay seasoning and 1 teaspoon Cajun spice (I used Slap Yo Mama). I like to use a mix of Old Bay and Cajun spice mix for a mix of North and South. You may notice that I did not add salt. With all of the other processed ingredients and the cajun spice, it has enough salt for me. But if you like feel free to add some. I should have added the kelp powder but I forgot. All of this gets processed but leave some texture.
Note: this would be a good time to set aside some of the heart of the palm. Cut it up and separate it into big flakes to add in after processing.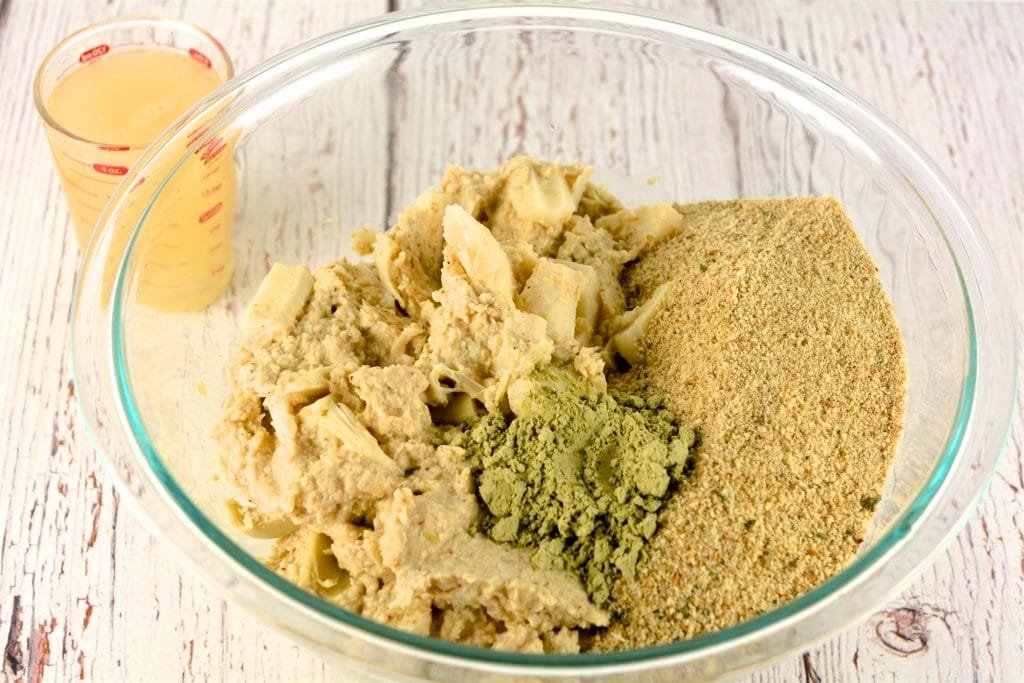 Mix the heart of palm flakes that were set aside into the ingredients from the food processor, 1 cup of breadcrumbs (these were Italian seasoned), 1 Tablespoon of kelp powder, and 1/2 cup of the bean liquid. This gets mixed up to combine everything.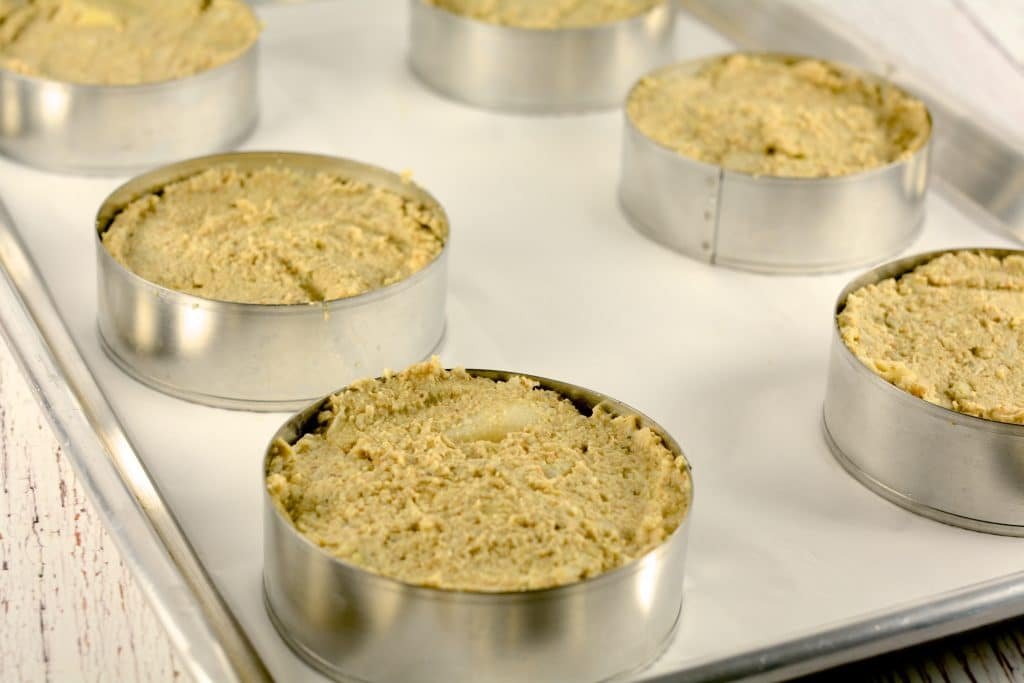 While the oven is preheating to 400F or 204C on a parchment paper-lined baking tray I put 6 English muffin rings. Equally, divide the mixture between the rings. Place them into the preheated oven.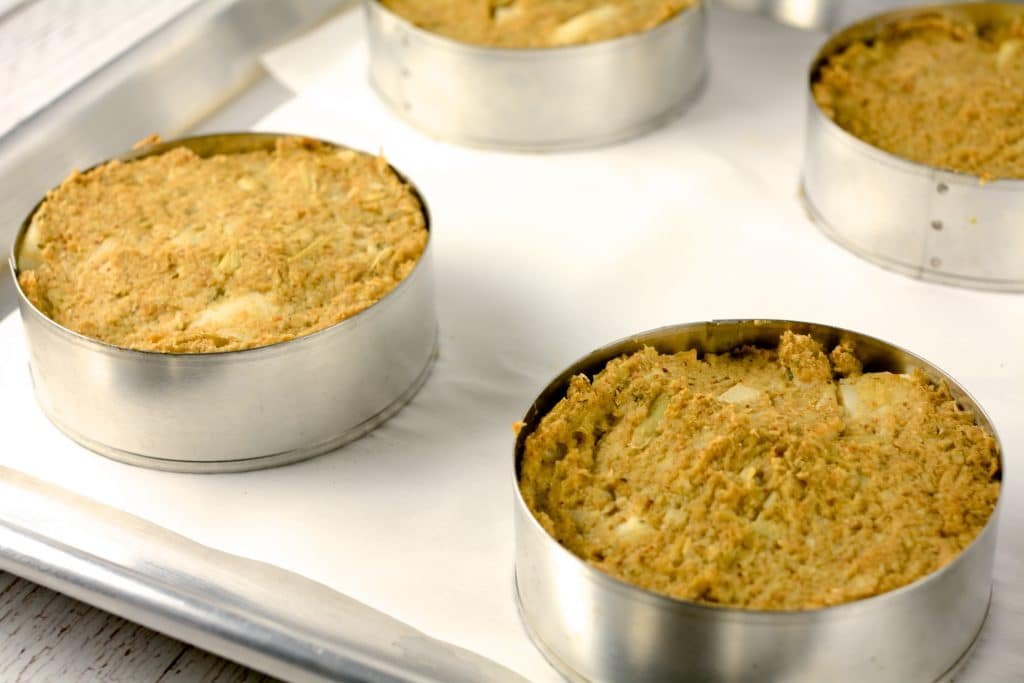 After 20 minutes this is what they looked like. Let them sit for about 5 minutes and the rings should slip off.
Note: If you want to fry them for that restaurant crunch bake them for 15 minutes, let them cool and place them in the fridge until cold. Then at that point, they should be able to handle a shallow fry without falling apart.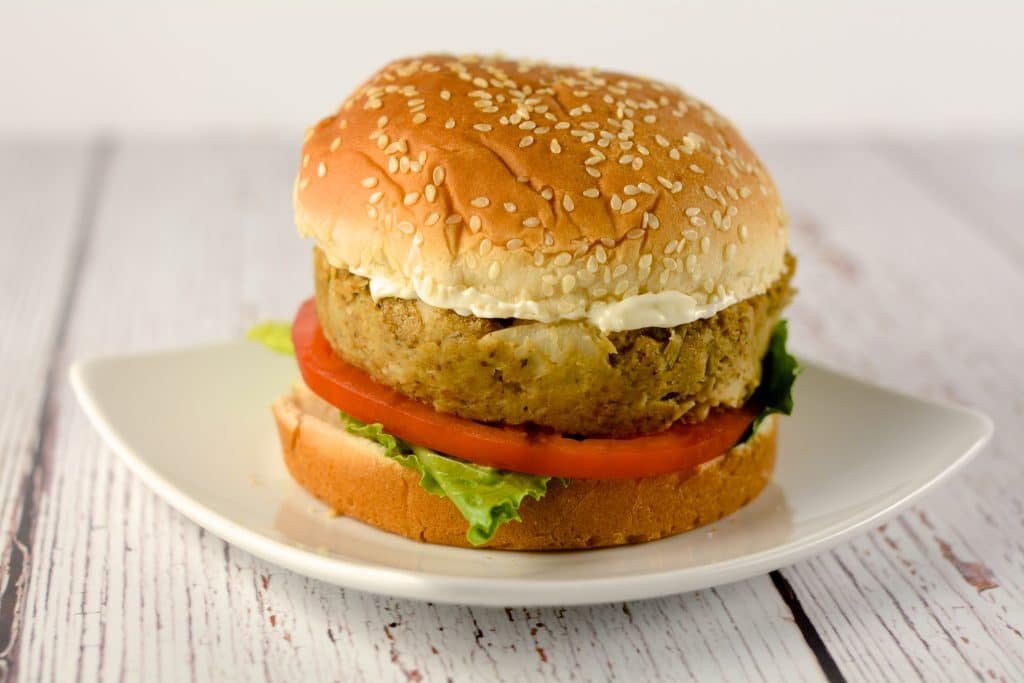 As you can see I used them to make sandwiches.
Optional ingredients that I like to add to my cakes: green onion, onion, and garlic. For onion or garlic, I do like to lightly cook them first.
Ingredients
15

oz

white beans

14

oz

heart of palm

14

oz

artichoke hearts

1/4

cup

mayonnaise

1

Tablespoon

horseradish mustard

1

teaspoon

garlic powder

1

teaspoon

Old Bay

1

teaspoon

Cajun Seasoing

1

Cup

breadcrumbs

1

Tablespoon

Kelp Powder
Instructions
To the food processor I added 1 15 oz can white beans, 14 oz jar artichoke hearts, 14 oz jar heart of palm (roughly cut), 1/4 cup mayonnaise, 1 Tablespoon horseradish mustard, 1 teaspoon garlic powder, 1 teaspoon Old Bay seasoning and 1 teaspoon Cajun spice (I used Slap Yo Mama). I like to use a mix of Old Bay and Cajun spice mix for a mix of North and South. All of this gets processed but leave some texture. 

Mix the heart of palm flakes that were set aside into the ingredients from the food processor, 1 cup of breadcrumbs, 1 Tablespoon of kelp powder and 1/2 cup of the bean liquid. This gets mixed up to combine everything. 

While the oven is preheating to 400F or 204C on a parchment paper lined baking tray I put 6 English muffin rings. Equally divide the mixture between the rings. Place them into the preheated oven. 

Bake for 20 minutes. Let them sit for about 5 minutes and the rings should slip off. 

They are now ready to serve
Nutrition
Calories:
339
kcal
|
Carbohydrates:
46
g
|
Protein:
12
g
|
Fat:
12
g
|
Saturated Fat:
4
g
|
Polyunsaturated Fat:
2
g
|
Monounsaturated Fat:
1
g
|
Cholesterol:
3
mg
|
Sodium:
1298
mg
|
Potassium:
167
mg
|
Fiber:
7
g
|
Sugar:
4
g
|
Vitamin A:
250
IU
|
Vitamin C:
23.9
mg
|
Calcium:
130
mg
|
Iron:
3.4
mg