Tempeh is fermented whole soybeans, making it a great source of protein, dietary fiber, and vitamins. It's not sexy to look at all covered in mold, but it has a nice mild nutty flavor. 
We need dried soybeans and a starter. These soybeans came from an Asian market, and the starter came from Amazon. 
The soybeans need to soak for at least 12 hours. This batch (two cups) was soaked overnight for about 14 hours. After soaking, the "fun" part begins. We need to remove most of the skins. It's not fun, and during this step, just buying it sounds like a good idea. Just keep in mind that when you make it, it does taste better.
This is what they look like after removing the skins and splitting most of them apart. Cover them with water, bring to a boil and cook for one hour or a little more. If the water level goes low, add some more. 
Drain the soybeans, let them cool and let them air dry as best you can. After they are cool and dry, add two Tablespoons of vinegar. Mix this up, so the surface of all of the beans is covered with a little vinegar.
After this, sprinkle on the starter, then mix again. Add the beans to a one-gallon plastic bag, spread them out, and seal the bag.
After the bag has been sealed, approximately every one inch pokes a hole in the bag. 
The optimum temperature range to get your culture going is 85 to 91F. I used a bread proofing box set to 88F for the first 24 hours. The bag of beans was placed on a plate to maintain its shape—the setting to 80F.
After 24 hours, the setting was lowered to 80F. At this time, the beans should be generating some heat. But it's wintertime, so I left them in the box at a lower temp to speed up the process. In warmer months, I turn it off. 
After another 24  hours (48 hours total), this is what the bag looks like. It's a solid mass cover in mold. Normally if food is covered in mold, you should throw it out, but in this case, it's ready to cook. 
I cut it up and store it in the refrigerator. It's actually better after a few days in the fridge.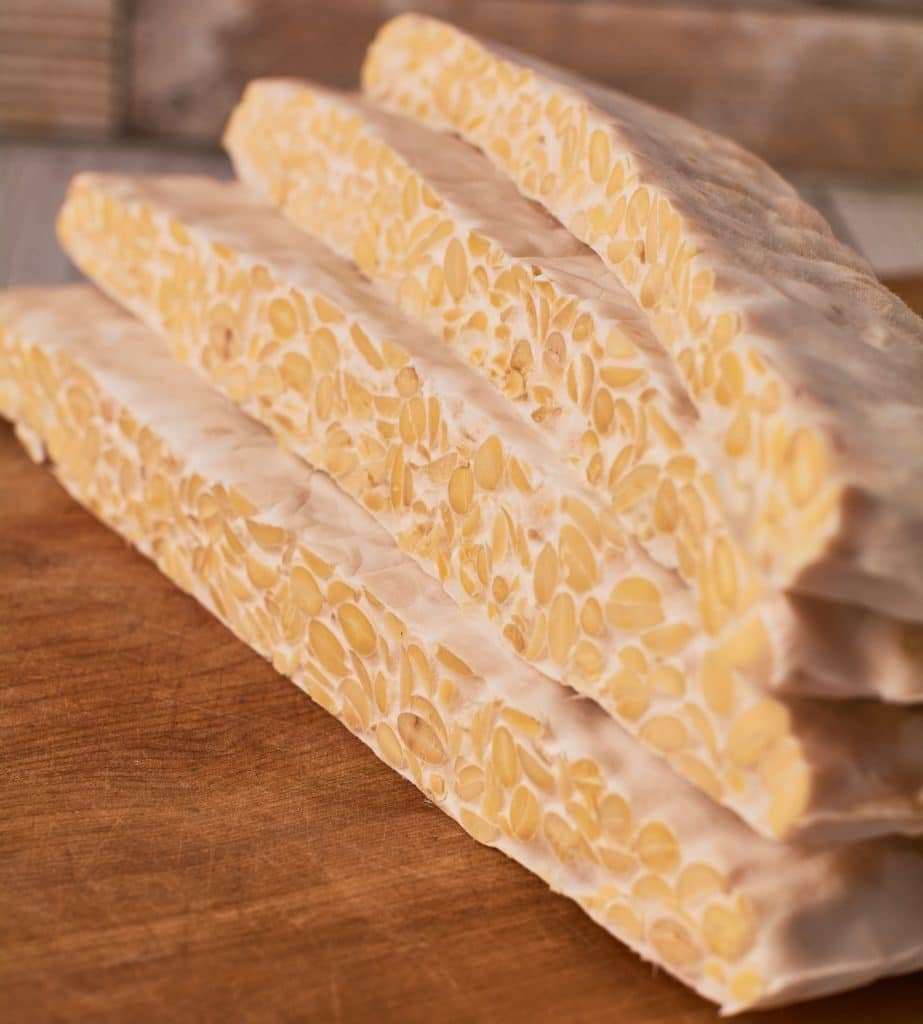 I will post some recipes using it soon.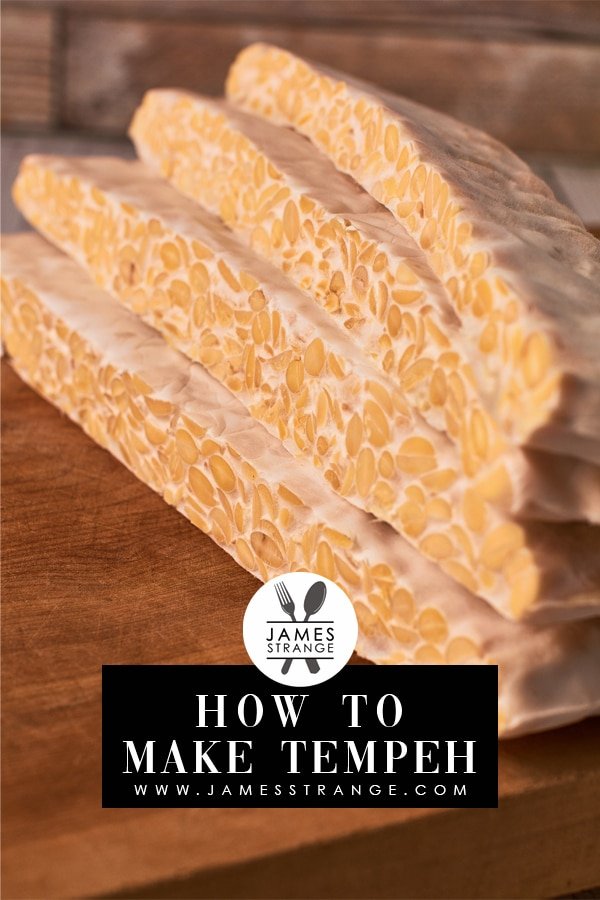 Ingredients
2

cup

Soybeans

1

pack

tempeh starter

1

gallon

Water

2

Tablespoon

Vinegar