Being a southern boy weekend breakfast needs white sausage gravy but a keto diet does not allow wheat flour so I had to learn a new way to get my fix. When I first went low carb / mostly clean keto I know I had to figure out how to make a good low-carb gravy. I promise you that this very delicious gravy will satisfy even the most discerning gravy fan.
If you have been searching for the best low-carb gravy recipe made with simple ingredients and without cream cheese. Then this is the homemade keto gravy that you have been looking for.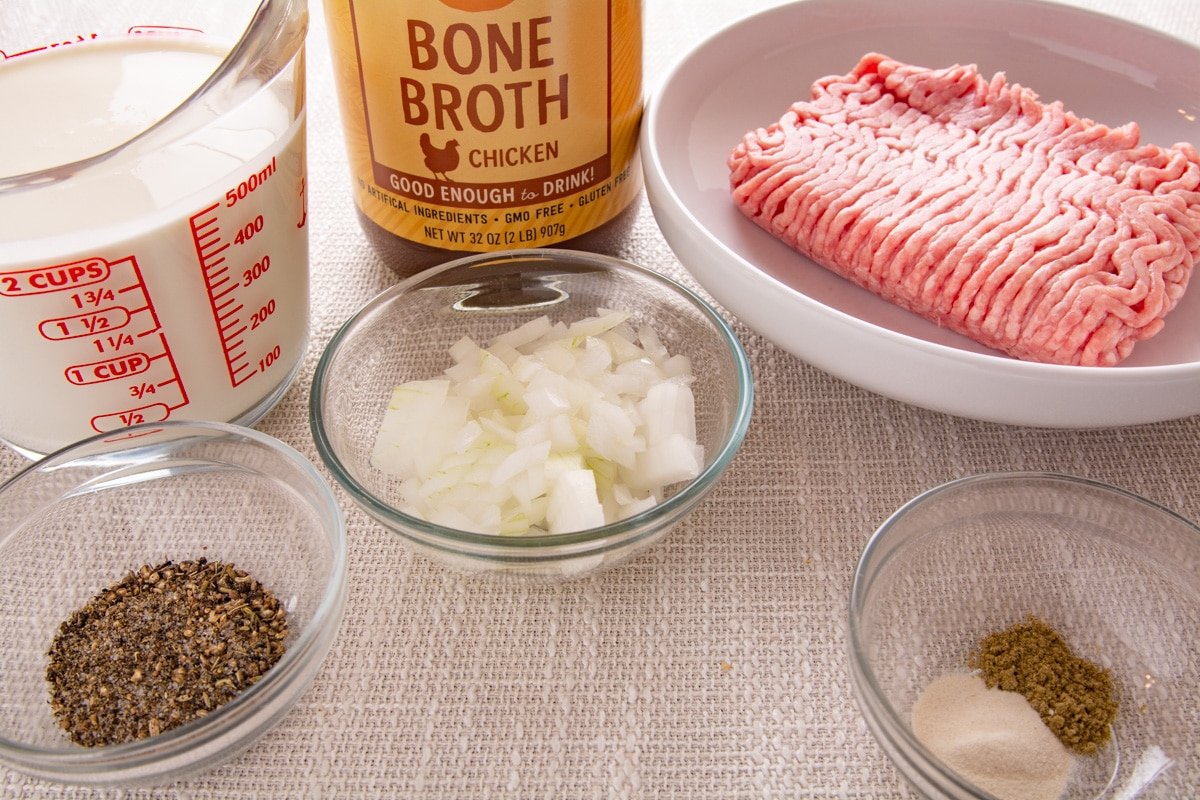 My first obstacle was sausage. Most commercial sausage you can buy in the store has sugar, high fructose corn syrup, MSG, or even all three. To solve that problem I am using ground pork and spices.
To make the sausage spice blend to a mortar and pestle I add one half Tablespoon Black peppercorns, one half teaspoon Fennel seeds, one half teaspoon salt, and one half teaspoon thyme. Then I smash them up into a coarse mixture.
Normally I would use milk including one can of evaporative milk for richness. But milk is loaded with carbs. Good thing that heavy cream is lower in carbs. Not carb-free but lower. So we will use cream.
To add something a little extra I will add some chicken stock. I recommend checking the labels to find one as clean as possible or make your own. I was surprised by how many brands have sugar.
Normally to make homemade gravy I would make a roux with flour and fat. A roux is the thicking agent and adds flavor. To thicken the gravy we will use (Affiliate link that earns me a commission) xanthan gum I bought mine on Amazon but some grocery stores carry it.
Xanthan gum is basically 0 net carbs but it adds no flavor. So that is why I add the chicken stock. But you can leave out the chicken stock. Other keto thickeners include guar gum.
To a pan add your ground pork and onions. While its cooking uses a spoon to break up the pork. When the pork is no longer pink and the onions are translucent add the seasoning mixture.
Continue cooking until the pork and onions have started to caramelize. If your pan has excess meat drippings you can use a spoon to remove the excess. Deglaze with the chicken broth or bone broth and bring the pan to a boil. Add the cream and bring the gravy back to a boil.
Taste the gravy and add more salt or black pepper if needed. Turn the heat down to medium heat and add your sage with two teaspoons of the Xanthan gum. If desired you can add some garlic powder. Mix it in and bring it to a boil, reduce to low heat. If your gravy is not thick enough a little at a time add more Xanthan gum.
As soon as your white gravy is thick enough it is ready to serve. I served this batch on keto biscuits (they are not clean but they are good). This keto-friendly gravy would also be great served over cauliflower mashed potatoes this great recipe is by we count carbs.
Just like regular gravy sometimes you will have some leftovers. You can store your leftover keto country gravy in an airtight container in the fridge for up to one week. But mine never last that long.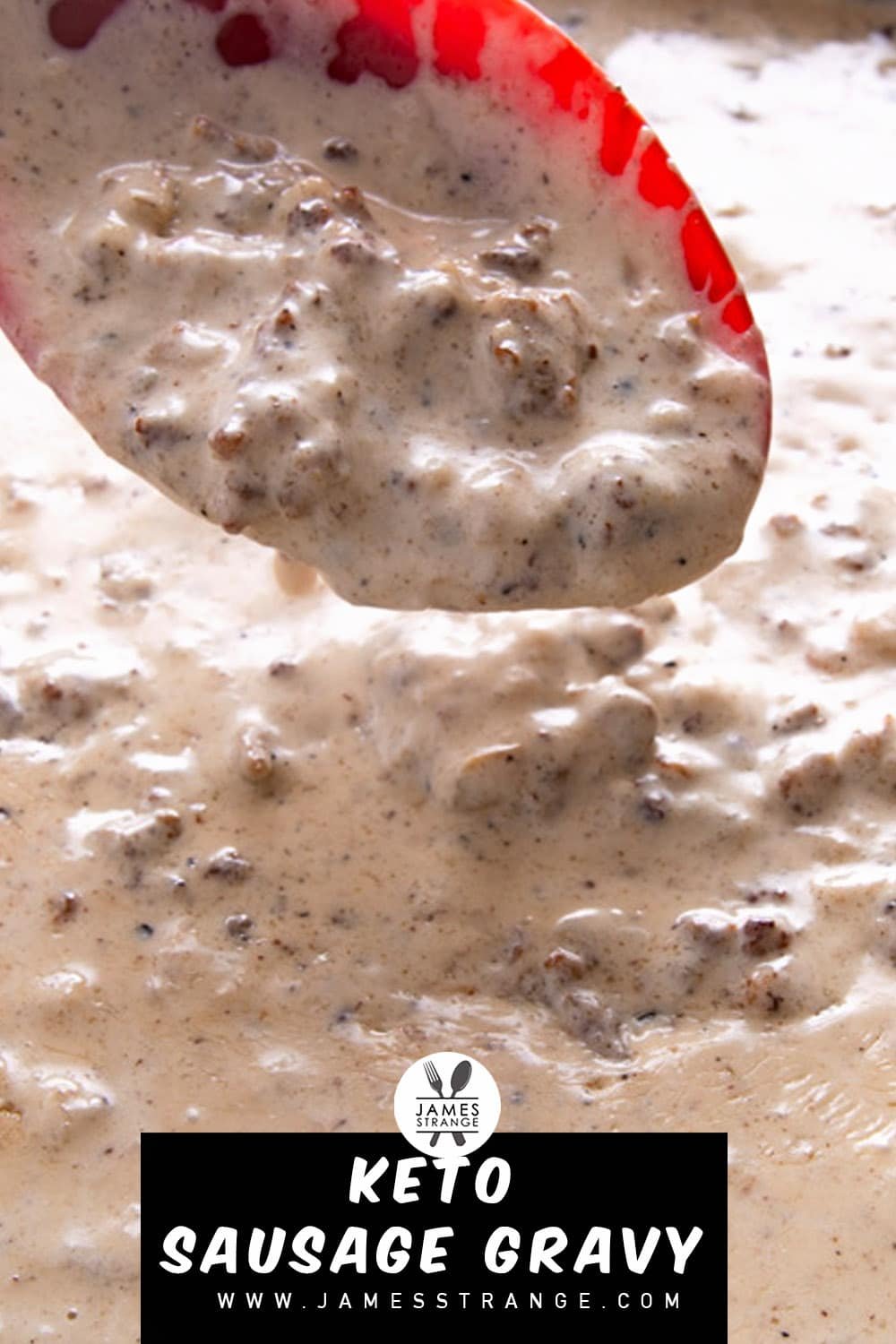 If you enjoyed this easy keto gravy recipe made with basic ingredients then please share it with your friends.
Whether you're on a low-carb diet or a ketogenic diet you should still be able to enjoy a good gravy recipe.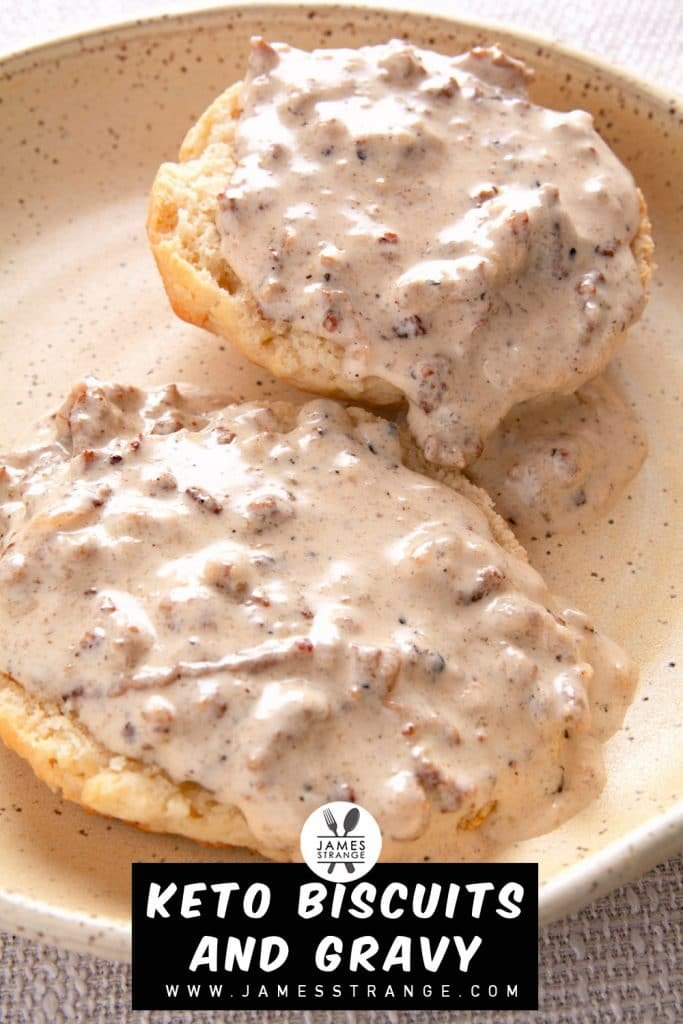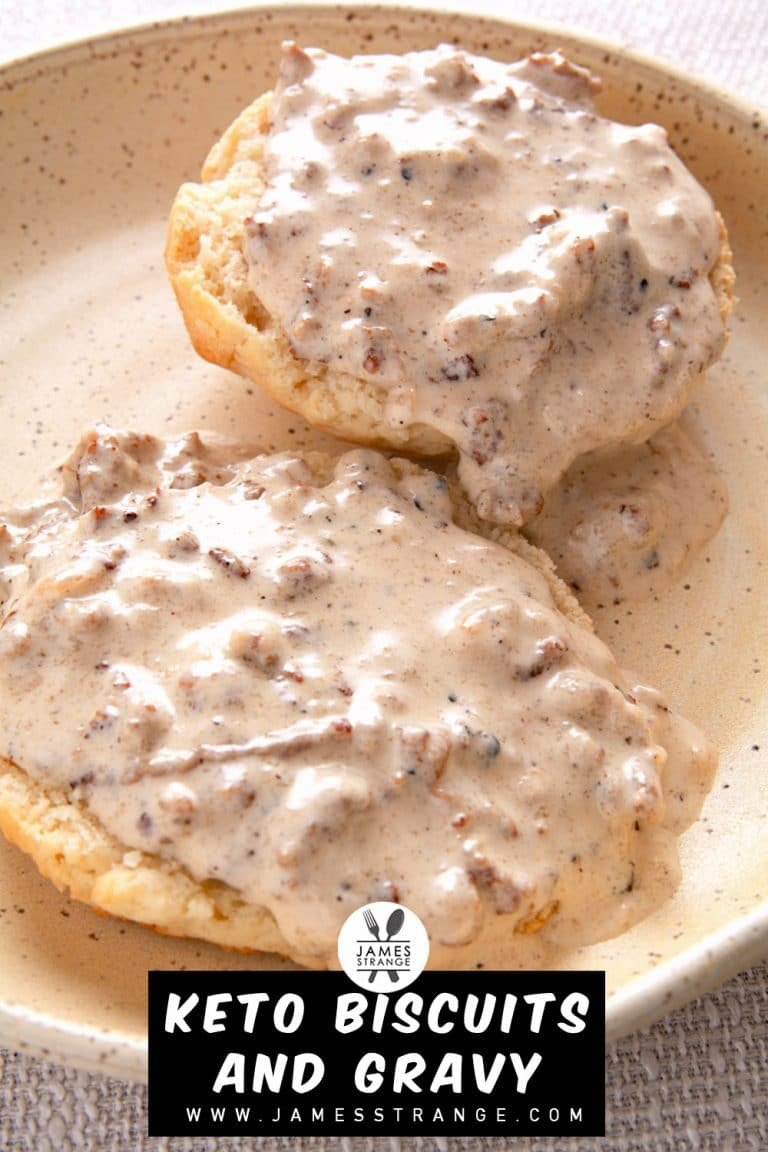 Ingredients
1

pound

Ground pork

1/2

Tablespoon

Black peppercorns

1/2

teaspoon

Fennel seeds

1/2

teaspoon

Salt

1/2

teaspoon

Thyme

1

Cup

Chicken stock

2

Cups

Heavy cream

Or whipping cream

1/2

teaspoon

Ground sage

2 1/2

teaspoons

Xanthan gum

1/4

Cup

Onion

Finely diced
Instructions
To a pan add one pound of ground pork and 1/4 cup diced onion.

When the pork is no longer pink and the onion is translucent add your seasoning mix (black pepper, fennel, thyme, and salt). Cook until brown.

Remove any excess oil from the pan and add 1 cup of chicken stock. Bring to a boil.

Add two cups of heavy cream and bring to a boil. Taste and adjust seasoning to your taste.

Add sage and two teaspoons of Xanthan gum. Stir and bring to a boil.

Stir and check if the gravy is thick enough for you if not add more Xanthan gum 1/2 teaspoon at a time. If it's too thick add more cream or chicken stock.

Serve with whatever you desire.
Nutrition
Calories:
369
kcal
|
Carbohydrates:
4
g
|
Protein:
12
g
|
Fat:
34
g
|
Saturated Fat:
18
g
|
Polyunsaturated Fat:
2
g
|
Monounsaturated Fat:
11
g
|
Cholesterol:
109
mg
|
Sodium:
264
mg
|
Potassium:
272
mg
|
Fiber:
1
g
|
Sugar:
2
g
|
Vitamin A:
890
IU
|
Vitamin C:
1
mg
|
Calcium:
54
mg
|
Iron:
1
mg