After working in Mexico for a year and a half I definitely grew fond of the variety of salsas that could be found. The normal question is red (Rojo) or green (Verde). But that does not even come close to describing the verity of cooking methods for these two colors of salsa. Today's salsa recipe is for a basic cooked green salsa. In Mexico, this would normally be cooked on a comal (flat metal pan). But to simplify the process I will use the oven to cook the tomatillos. This does make good salsa but it is not traditional.
This batch of salsa verde for for my vegan cauliflower fish tacos. That recipe can be found here:
Select tomatillos that have some white to them, they are sweeter than the solid green ones. To prepare them for cooking remove the paper-like husk and wash off the sticky stuff. It will take a little scrubbing but you need to take it off.
To make the salsa roast eight tomatillos (roughly 1 pound), three serrano peppers, one-quarter of a medium onion in a 350 degree F oven until cooked thru. Cook until they are soft all the way thru. This should take 20 twenty minutes or so.
Add all of these to a blender (for the serrano peppers I did cut off the stems and most of the seeds) with two cloves of garlic, one teaspoon of sea salt, one-half cup of water, and one-half cup of roughly chopped cilantro. Blend until mostly smooth, do leave some chunks.
This salsa is best made at least a few hours ahead of time. Make it then put it in the fridge until needed.
You can a chicken bouillon powder to give its flavor boost or my favorite is just before serving blend in an avocado or two.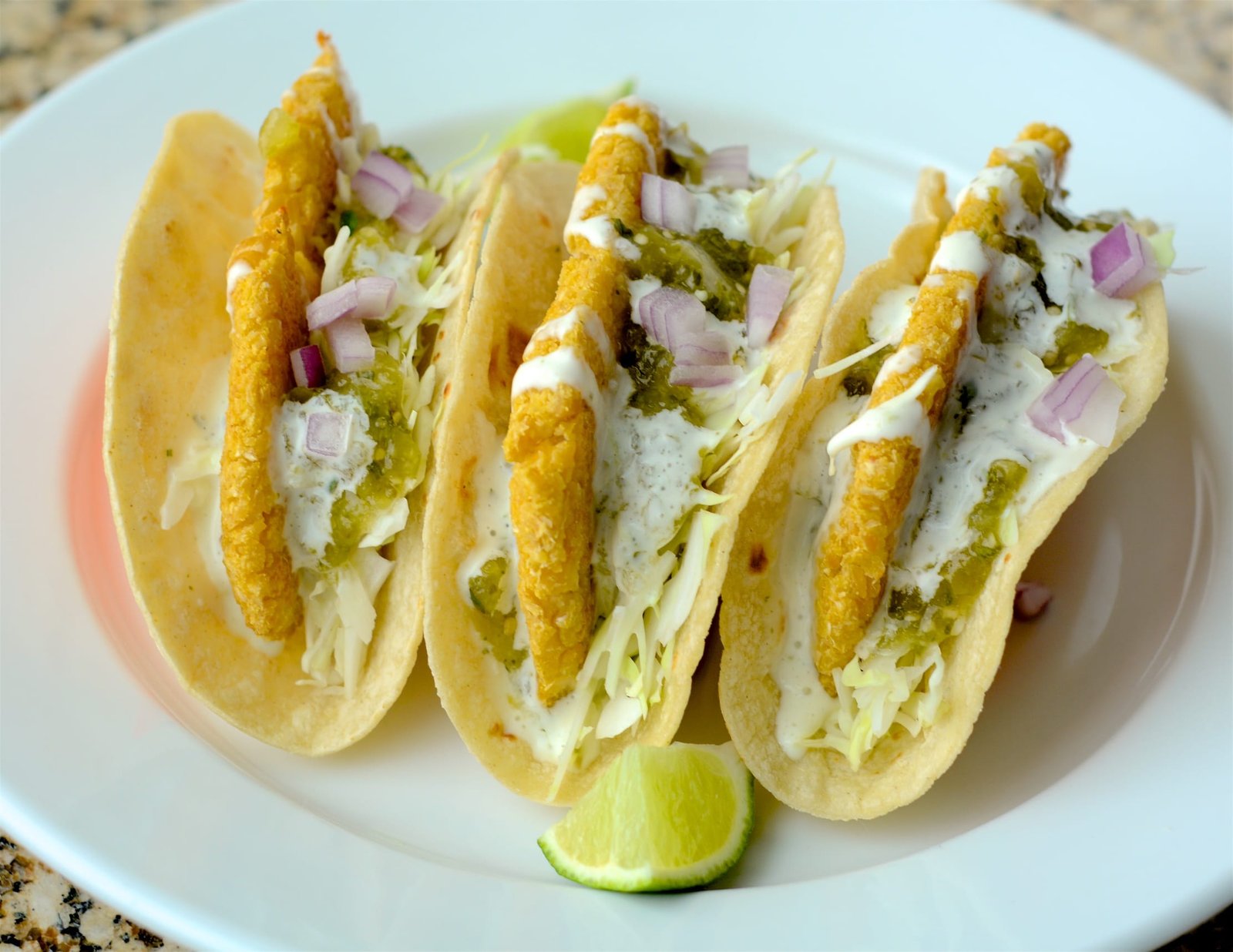 Ingredients
1

pound

tomatillos

3

serrano

peppers

1/4

medium

onion

2

cloves

garlic

1

teaspoon

sea salt

1/2

cup

Water

1/2

cup

cilantro

chopped
Instructions
Roast tomatillos, peppers and onion at 350 degree F for 20 minutes or until cooked thru.

Blend the tomatillos, peppers, onion, garlic, salt, water and cilantro until almost smooth.

Chill in fridge for at least one hour.
Nutrition
Calories:
9
kcal
|
Carbohydrates:
2
g
|
Protein:
0.4
g
|
Fat:
0.3
g
|
Saturated Fat:
0.03
g
|
Polyunsaturated Fat:
0.1
g
|
Monounsaturated Fat:
0.1
g
|
Sodium:
99
mg
|
Potassium:
92
mg
|
Fiber:
1
g
|
Sugar:
1
g
|
Vitamin A:
400
IU
|
Vitamin C:
5.8
mg
|
Calcium:
2
mg
|
Iron:
0.2
mg