These gout friendly / vegan red or kidney beans are perfect for a soup recipe that I will cooking. The extras will go into the freezer.
These are not for red beans and rice but when researching Instant Pot times for red beans. I saw this recipe from Pinch of Yum that looks good (but not gout friendly). https://www.apinchofhealthy.com/instant-pot-red-beans-and-rice/
I do like Camellia brand of beans so of course I checked to see what they recommended for a cooking time. The website says to go forty minutes then naturally release. https://www.camelliabrand.com/recipes/instant-pot-new-orleans-style-red-beans-and-rice/ This is the timing I decided to try. It works good for beans still firm but cooked. But if I was going to make red beans and rice I would do forty two minutes. But that is a personal preference.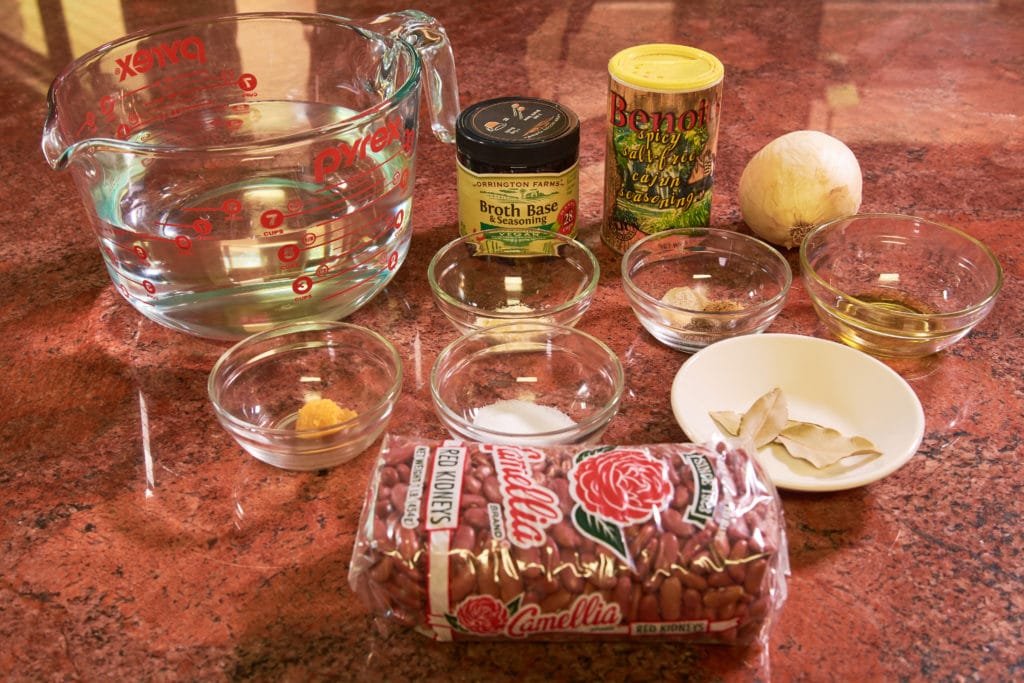 Ingredients:
One pound of kidney beans, I did use Camellia brand. I have always had good luck with them.
Bay leaves. the recipe calls for two but mine were small so I used three.
Fresh garlic. Used a teaspoon of finely minced garlic.
Salt. Used one teaspoon of salt.
Olive oil. One Tablespoon of olive oil.
Seasoning. I used a mix of black pepper, white pepper, granulated garlic and no salt Cajun seasoning. If you use one with salt you may need to adjust how much salt you use.
Broth base (bouillon). Use a teaspoon of vegan soup base.
Onion. Used half of a minced medium onion (1/2 Cup).
Water. Six cups of filtered water.
The cooking instructions are really simple. On your Instant Pot press the "Sauté" function key add a Tablespoon olive oil. When the oil is hot add the onions and garlic cook for two or three minutes.
After the onions have become translucent add all of the other ingredients and put on the lid. Turn the venting knob to sealing.
On your Instant Pot press the "Keep warm / cancel" function key. Then press the "Manual" function key. Then using the + and – keys set the timer to 40 minutes.
When the Instant Pot comes to tempature confirm the vent seals and is not blowing steam.
After the Instant Pot seals the timer will start to count down. When the timer reaches 0 press cancel. This will ensure that the unit will depressurize. Let it cool down for twenty minutes or so.
Turn the vent to venting (be careful of steam coming out). Remove the lid and take out the bay leaves.
At this point your beans should be ready to use. But you should check (you never know if your beans were old).
If they need a little more time cook for two more minutes.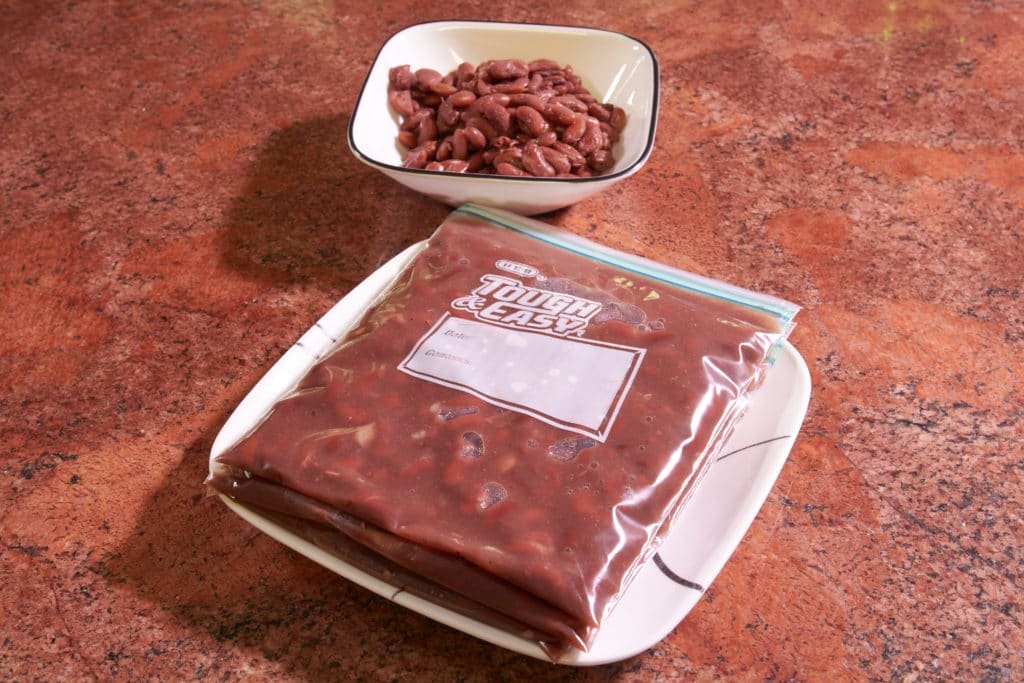 The cooked beans divided into 1.5 cup portions (equal to four cans of beans). A 15 ounce can of beans is 1.5 cups.