Looking for a mouth-watering dinner idea that'll make your taste buds sing? Look no further than our delicious easy pan-fried cube steak and gravy recipe! Inexpensive steak simmered in a rich, flavorful gravy that'll have you sopping up every last drop. It's the ultimate comfort food for any occasion, from a cozy night in with loved ones to a big family dinner. So what are you waiting for?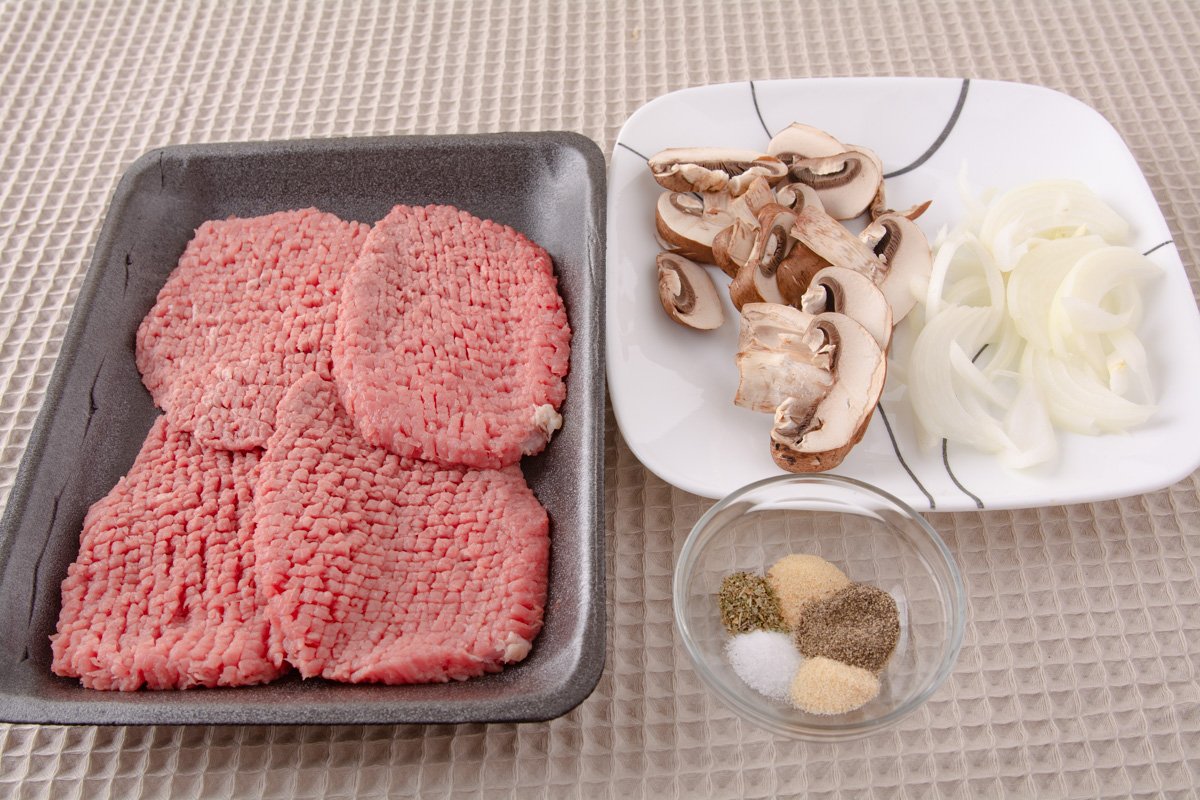 Cube steak ingredients
Cubed steak: These are usually made by mechanically tenderizing round steak. Sometimes they are called minute steaks.
Seasoning: I used salt, black pepper, granulated garlic, onion powder, and Italian seasoning.
Mushrooms: I like mushrooms in my gravy but you can leave them out.
Onion: It helps to make a tasty gravy.
Flour: I help the steaks to brown and is also used to make a roux. The roux will thicken the gravy.
Chicken stock: I used chicken stock but beef broth will add more beefy flavor.
Worshisire sauce: Adds a bit of saltiness and an umami punch.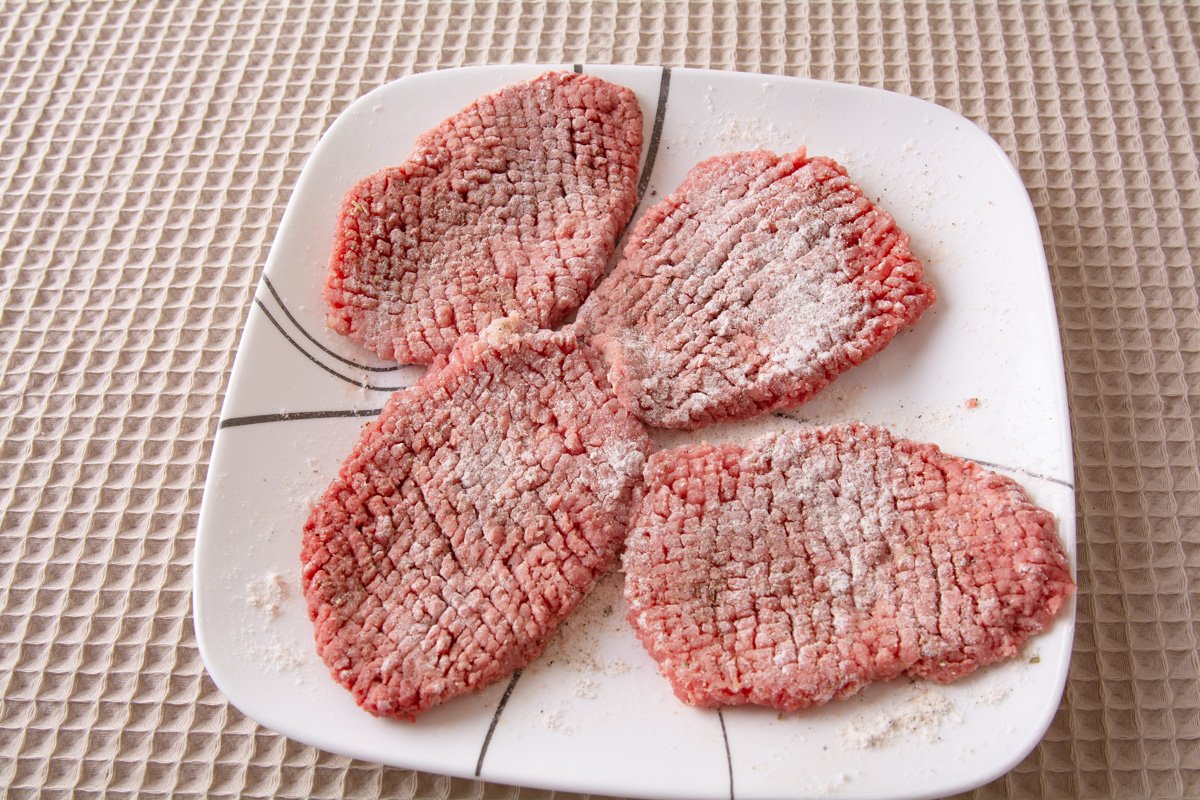 The seasoning can be prepared by mixing salt, black pepper, granulated garlic, onion powder, and Italian seasoning together in a small bowl. The ingredients should be mixed together well.
Cubed steaks should be sprinkled with the seasoning mix before breading. The rest of the seasoning should be added to the flour and mixed together.
Add two tablespoons of seasoned flour to the cube steaks and coat them with the flour. It is important to shake off any excess that may remain.
In a large skillet over medium heat, add 1/4 cup oil. Add the steaks and cook until they are brown on both sides. As soon as the steaks are browned take them out of the pan and set them aside.
Now we can start working on the gravy. The mushrooms and onions should be added to the pan at this point. On medium heat, cook them until golden brown.
To the pan with the mushrooms and onions, add the remaining seasoned flour and stir to combine. The flour should be brown by the time it is finished cooking.
As a final step in making the gravy, add the broth and whisk it until it is combined. Taste the mixture for seasoning and add Worcestershire sauce if necessary.
Once the cubed steaks have been returned to the pan, simmer them in the gravy until they are tender, this should take about thirty minutes or so.
Now that the cube steaks and gravy have been prepared, they can be served. If you serve this over mashed cauliflower, it would be a perfect meal.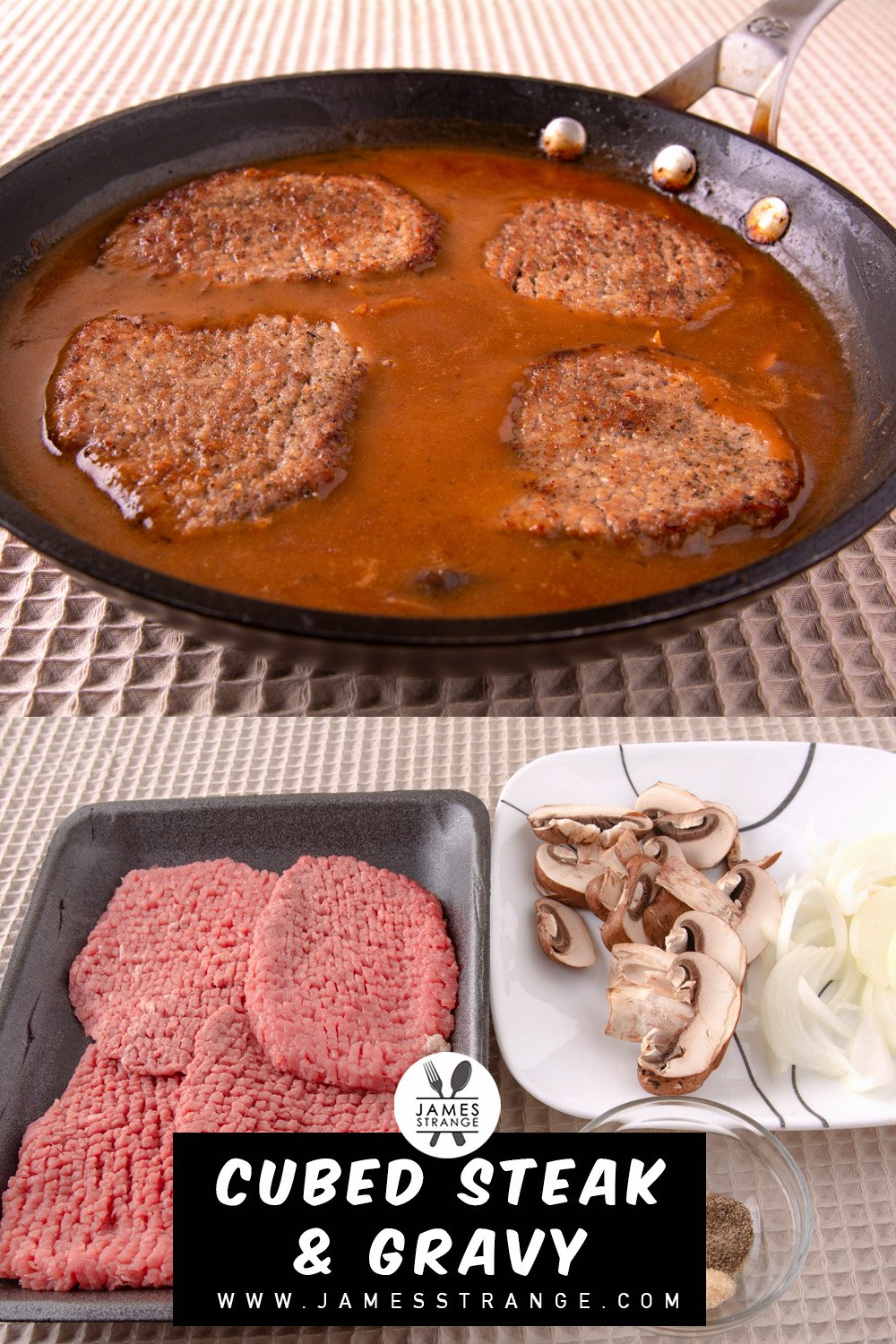 Thank you for taking the time to read this recipe, and if you liked it then please feel free to share it.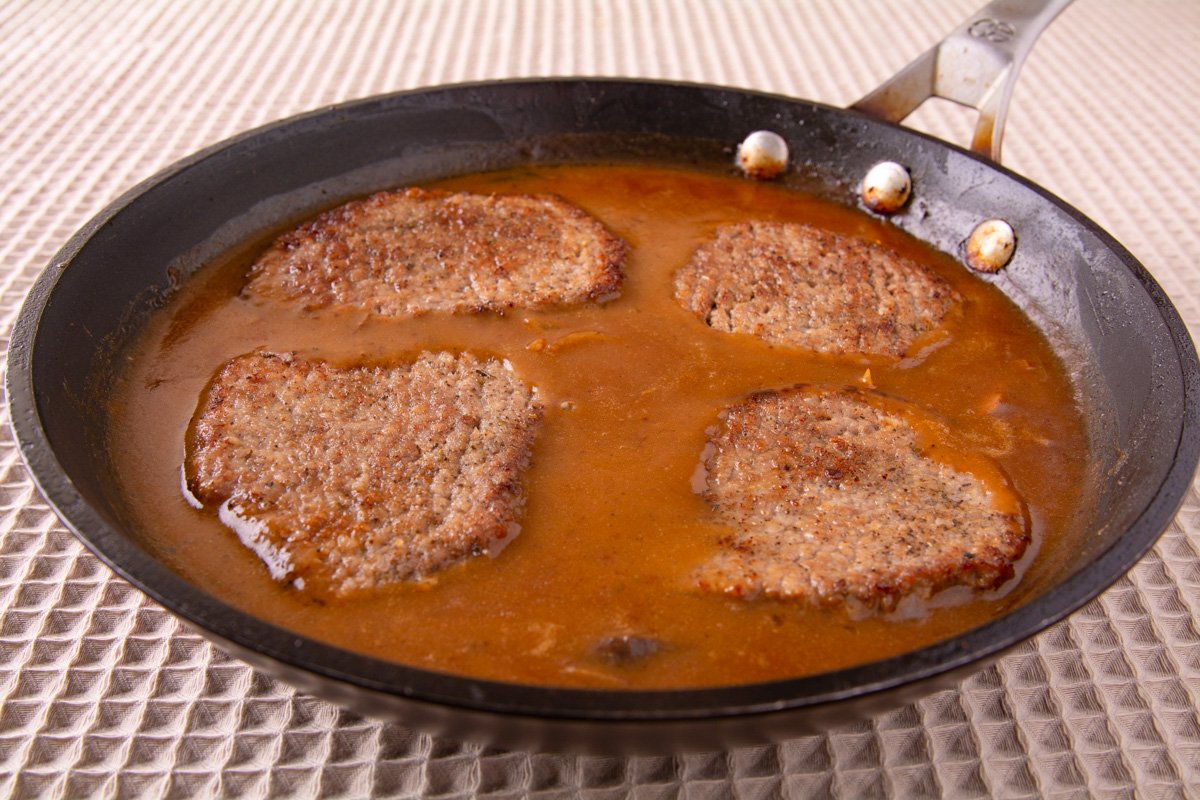 Ingredients
Seasoing mix
1/4

teaspoon

Salt

1/4

teaspoon

Italian Seasoning

1/2

teaspoon

Granulated Garlic

1/2

teaspoon

Onion Powder

1/2

teaspoon

Black Pepper

2

0z

Mushrooms

Fresh

1/4

each

Onion

10

oz

Cube steak

1/4

Cup

All Purpose Flour

2

Cups

Chicken Stock

1/2

teaspoon

Worcestershire Sauce

1/4

Cup

Oil

I used bacon grease
Instructions
Add salt, black pepper, granulated garlic, onion powder, and Italian seasoning to a small bowl. Combine to mix.

1/4 teaspoon Salt,

1/4 teaspoon Italian Seasoning,

1/2 teaspoon Granulated Garlic,

1/2 teaspoon Onion Powder,

1/2 teaspoon Black Pepper

Sprinkle some of the seasonings onto the cubed steaks. Add the remaining seasoning to the flour and mix.

1/4 Cup All Purpose Flour

Add 2 Tablespoons of seasoned flour to the cubed steaks. Shake off any excess.

To a pan add 1/4 cup of oil and heat on medium heat until the oil is hot. 1/4 Cup Oil

Add the steaks to the hot oil and cook until brown on both sides.

When the steaks are browned remove them from the pan and set aside.

To the pan with the mushrooms and onions add the remaining seasoned flour. And combine it with the oil.

2 0z Mushrooms,

1/4 each Onion

To the pan with the mushrooms and onions add the remaining seasoned flour. and combine with the oil.

Cook until the flour is brown.

Add 2 cups of broth and whisk until combined.

Add 1/2 teaspoon Worcestershire sauce and taste for seasoning.

1/2 teaspoon Worcestershire Sauce

Return the cubed steaks to the pan and simmer in the gravy for 30 minutes.

The steaks are now ready to serve
Nutrition
Calories:
332
kcal
|
Carbohydrates:
11
g
|
Protein:
19
g
|
Fat:
23
g
|
Saturated Fat:
4
g
|
Polyunsaturated Fat:
5
g
|
Monounsaturated Fat:
13
g
|
Trans Fat:
0.1
g
|
Cholesterol:
55
mg
|
Sodium:
370
mg
|
Potassium:
391
mg
|
Fiber:
0.4
g
|
Sugar:
2
g
|
Vitamin A:
8
IU
|
Vitamin C:
0.4
mg
|
Calcium:
26
mg
|
Iron:
2
mg