I am a sucker for fried okra. Growing up in the South we fry everything and for good reason. If its fried its good. But fried okra is not the healthiest dish. The great thing is okra is great cooked other ways. Except boiled, I can not eat that.
JamesStrange.com is a participant in the Amazon Services LLC Associates Program, an affiliate advertising program designed to provide a means for sites to earn advertising fees by advertising and linking to Amazon.com. In simple terms, this means that if you click and buy something, we are paid a fee. This fee is used to help recover some of the costs of running the site.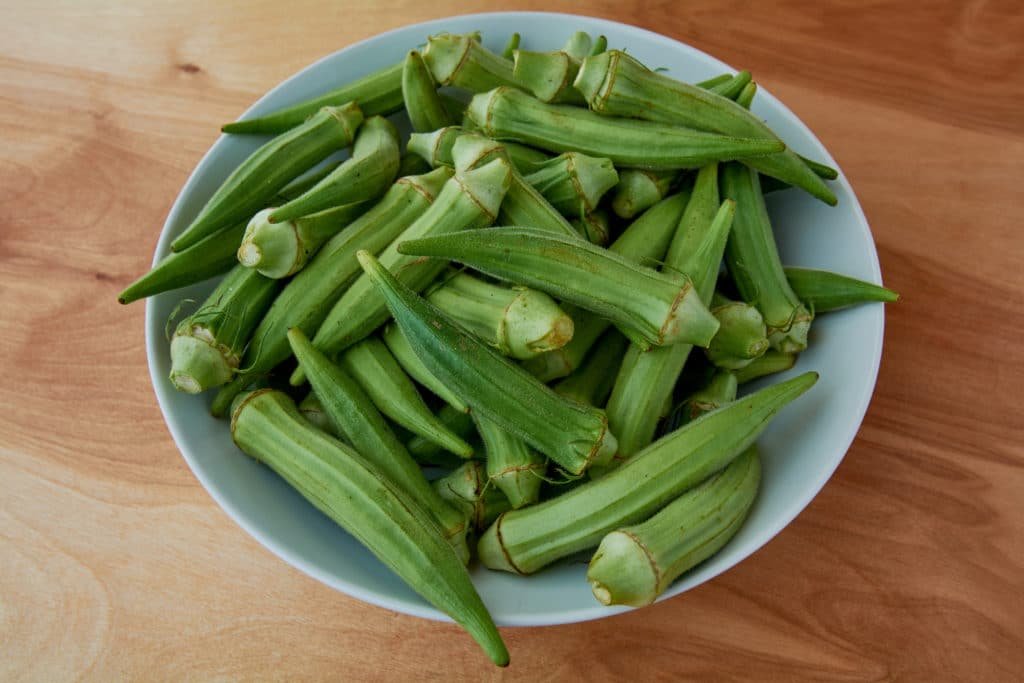 I bought one pound of freshly cut okra at the the framers market.
Preheat your oven to 400F. Wash the okra and cut into rounds. I usually do two at a time.
Line a sheet pan with parchment paper. Spread your okra out. Season with salt, garlic powder, black pepper. Add some olive oil and toss. Evenly spread out the okra and place into the oven.
Cook until you see brown spots starting to form. This should take around thirty minutes. You will notice that the okra shrinks a lot.
Ingredients
1

pound

okra

1/8

teaspoon

sea salt

1/8

teaspoon

garlic powder

1/8

teaspoon

black pepper

1

teaspoon

olive oil
Instructions
Wash the okra and let it dry

Line a sheet pan with parchment paper. Place the rounds on the sheet pan. Add the seasoning salt, black pepper, garlic and olive oil. Toss to distribute everything.

Evenly spread the okra out and place into the pre heated oven

Cook for 30 minutes or until brown spots start to form
Nutrition
Calories:
47
kcal
|
Carbohydrates:
9
g
|
Protein:
2
g
|
Fat:
1
g
|
Saturated Fat:
1
g
|
Sodium:
81
mg
|
Potassium:
339
mg
|
Fiber:
4
g
|
Sugar:
2
g
|
Vitamin A:
810
IU
|
Vitamin C:
26.1
mg
|
Calcium:
93
mg
|
Iron:
0.7
mg